North East Road and South Para Road Junction Upgrade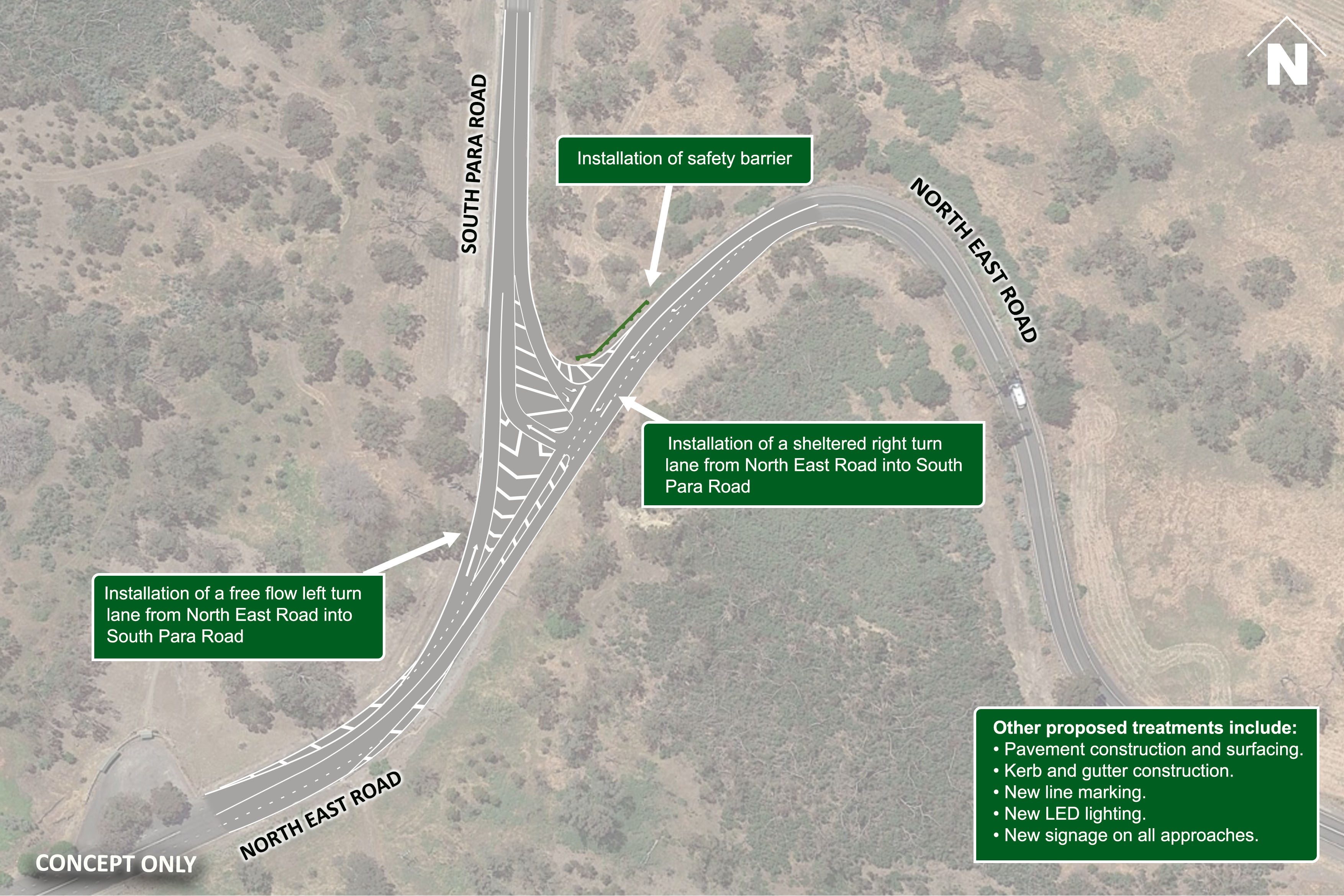 About the Project
The South Australian Government committed $4.4 million to improve safety for all road users by upgrading the junction of North East Road and South Para Road, Chain of Ponds.
The project delivered improved sight distance for traffic turning right out of South Para Road, a free flow left turn lane and a sheltered right turn lane.
The junction upgrade also included:
Pavement construction and surfacing.
Kerb and gutter construction.
New line marking.
New LED lighting.
New signage on all approaches.
Installation of safety barrier.
Project Timeframe
Major construction commenced in early 2021, and was completed June 2021.
Community Engagement
A Community Information Session was held at Kersbrook Public Hall on Monday, 14 December 2020.
COVID-19 Response
The Department will continue to tailor community engagement opportunities in line with the latest COVID-19 advice from health authorities.
Face-to-face engagement opportunities may be restricted and we will continue to be guided by the advice of authorities, with the health and safety of our stakeholders always our highest priority.
Engagement with community and industry is crucial and we will facilitate information sessions where possible to enable face to face engagement. It is important to assist in managing these events and enabling physical distancing, that you register as requested so attendance numbers can be monitored.
Contact Us
Should you require further information, please email DIT at dit.communityrelations@sa.gov.au or telephone 1300 794 880