Cohda Connected Autonomous Vehicle Trials
Tuesday, 3 September 2019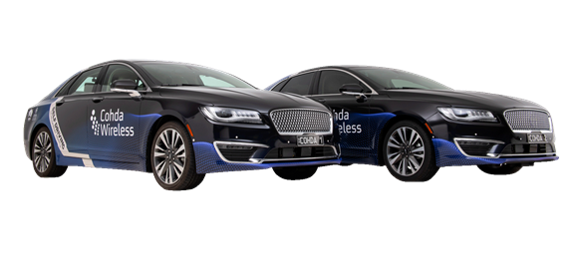 Cohda Wireless, is a leading supplier of Vehicle-to-Vehicle, Vehicle-to-Infrastructure and Vehicle-to-Pedestrian - collectively called V2X - Connected Vehicle solutions, and is now developing CAV solutions for carmakers, smart cities and mining. Cohda Wireless' CAV products focus on solving key outstanding problems for CAV deployments: CAV localisation, CAV sensor fidelity, and CAV system cost.
Cohda has effectively trialed platooning solutions here in Adelaide, involving the integration of its autonomous vehicle technology and a platooning software stack. Platooning offers increased safety and efficiency for heavy vehicles across the world. More information and videos are available here.
The grants were used to acquire two autonomous vehicles capable of driverless operation in urban and highway environments to test the company's CAV applications. Cohda has also deployed a network of its V2I road side units on the streets of Adelaide's CBD for testing CAV solutions as part of the trial, the largest network in Australia. In October 2018, Cohda used both the autonomous vehicles and their connected vehicle solutions to demonstrate how connected vehicles can detect and respond to risky situations more effectively than a human could. More information and a video demonstrating the trial is available here.
Cohda's products are used widely in locations including the USA, Europe, Australia, Japan, Africa, Middle East, China, Singapore, Taiwan, and Korea.
For more information, contact:
Paul Gray, Chief Executive, Cohda Wireless