On International Women's Day—and every day—our women lead
Tuesday, 8 March 2022

Today, the Department for Infrastructure and Transport joins other organisations across Australia and the world in celebrating International Women's Day (IWD) and the achievements of our amazing women.
IWD has been celebrated every year since 1911 and has become a time to reflect on progress, to call for change and to celebrate the determination of women who changed history. You can learn more at UN Women – Headquarters.
For over a century, women have driven change in our Department. From Mrs PRM Blackwell, our first female employee in 1919, to Josephine Jolly, our first female engineer in 1978, and Khatija Thomas, the first Indigenous woman appointed to an executive position in 2019.
Today, the Department has 13 women in executive roles, 68 women in senior management roles and 52 women in the professional stream. While these numbers remain lower than men in the same classifications, the balance is improving. Of 2,267 employees across the Department, 47.6 per cent are women.
We asked women from across the Department what International Women's Day and its themes mean to them: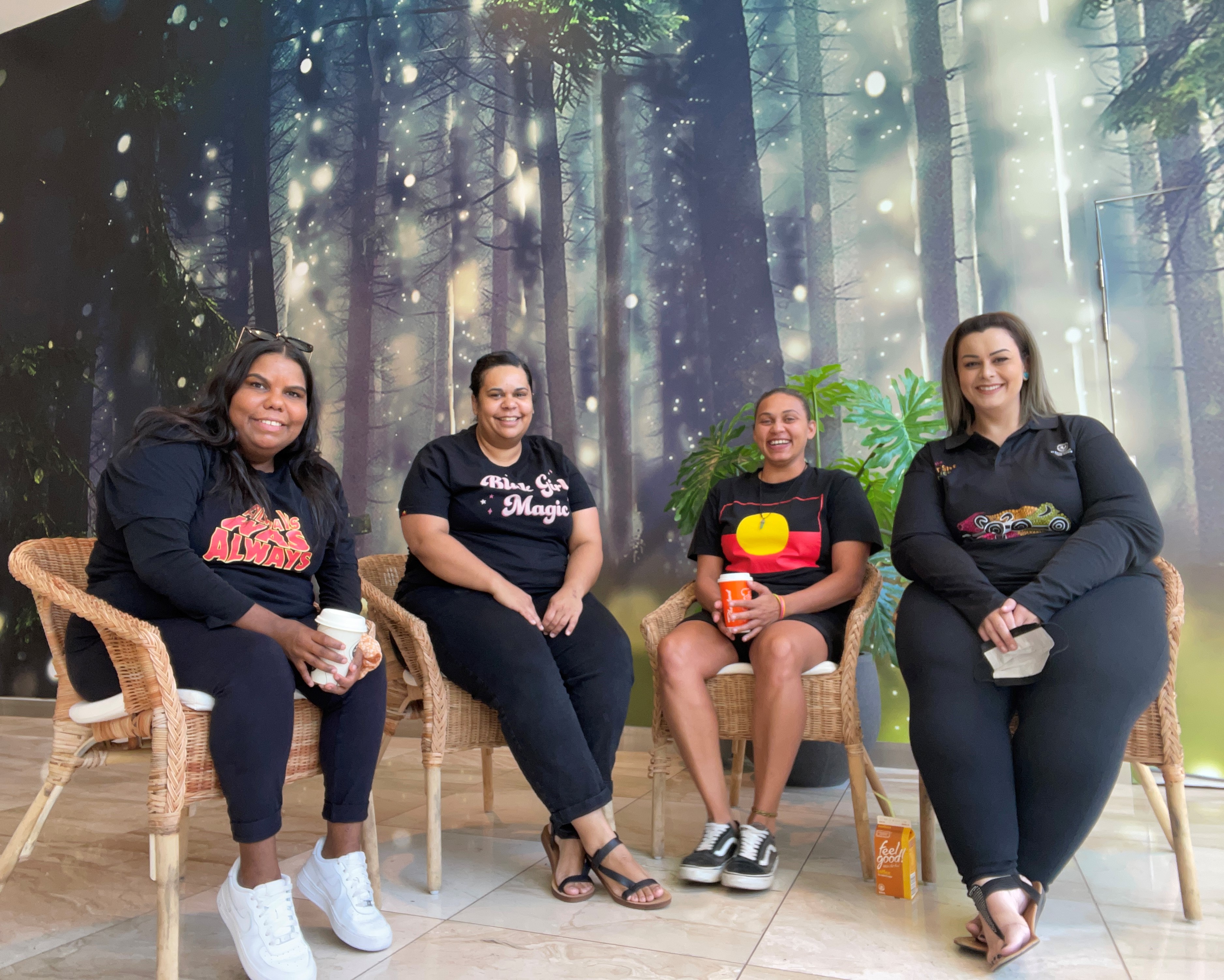 Shonie Buzzacott, Jade Wilson, Amy Reid, Ashleigh Easthope – Aboriginal Road Safety and Driver Licensing
"In our work we want to see opportunities provided to everyone that is not based on our gender but based on our lived experiences and by doing this we hope that this creates a community that is more diverse, equitable and inclusive."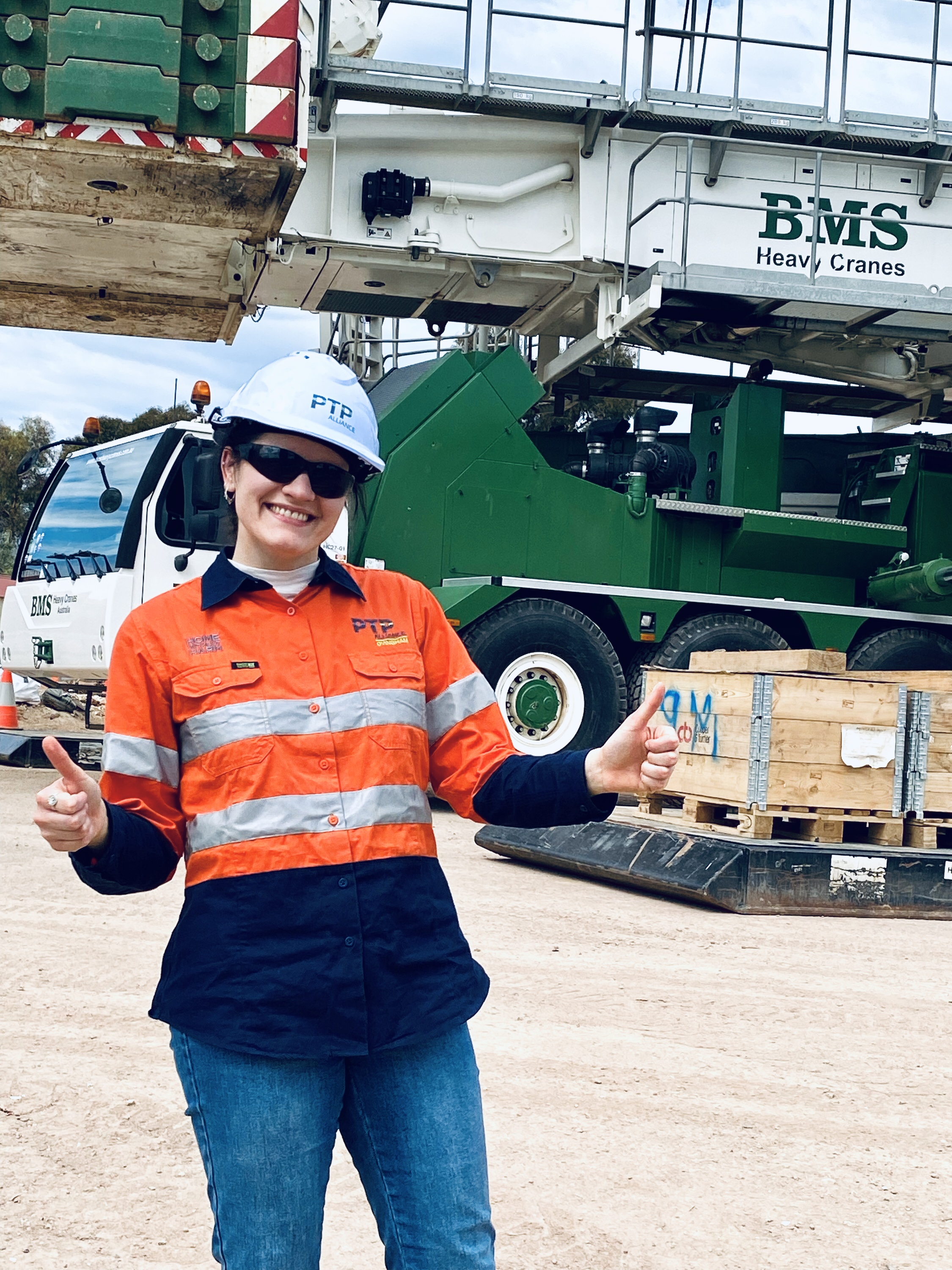 Teodora Dragomirescu – Project Engineer (Major Projects)
"'Oh, it must be challenging being in a male dominated environment. How do you manage that?'
Approaching eight years in the engineering industry, I have been asked this question countless times. My answer? Engineering isn't a boy's game. It's not a girl's game. It's everyone's game.
No matter what anyone says, no matter how anyone makes you feel – you have a seat at the table if you want it. There are definitely times where I feel like my voice isn't heard, but it's important to speak up and surround yourself with a support group to encourage and guide you.
So, pull up a chair."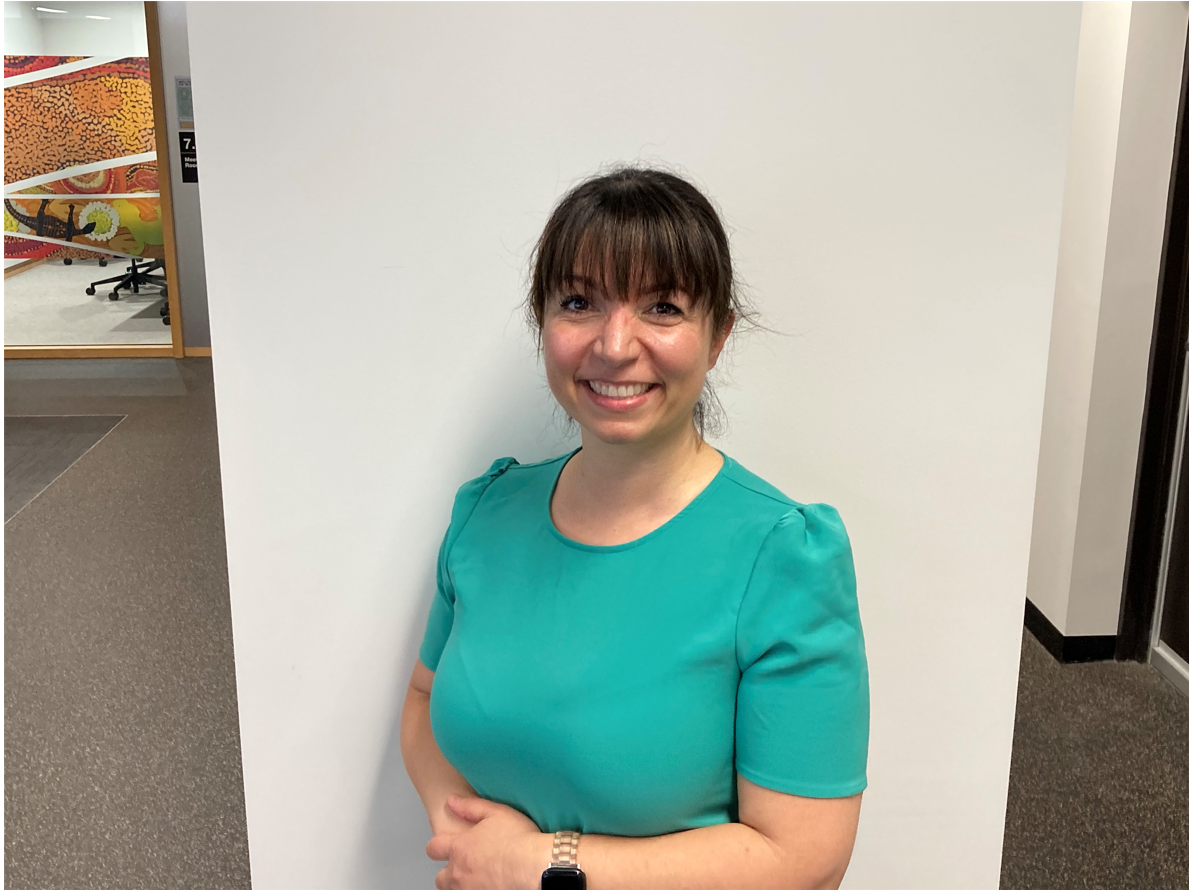 Emmie Georgiou – Multi-Media Officer

"We are change-makers and there is no limit to what we, as women, can accomplish. We need to live in a culture that values, respects, looks up to, and idolises women as much as men."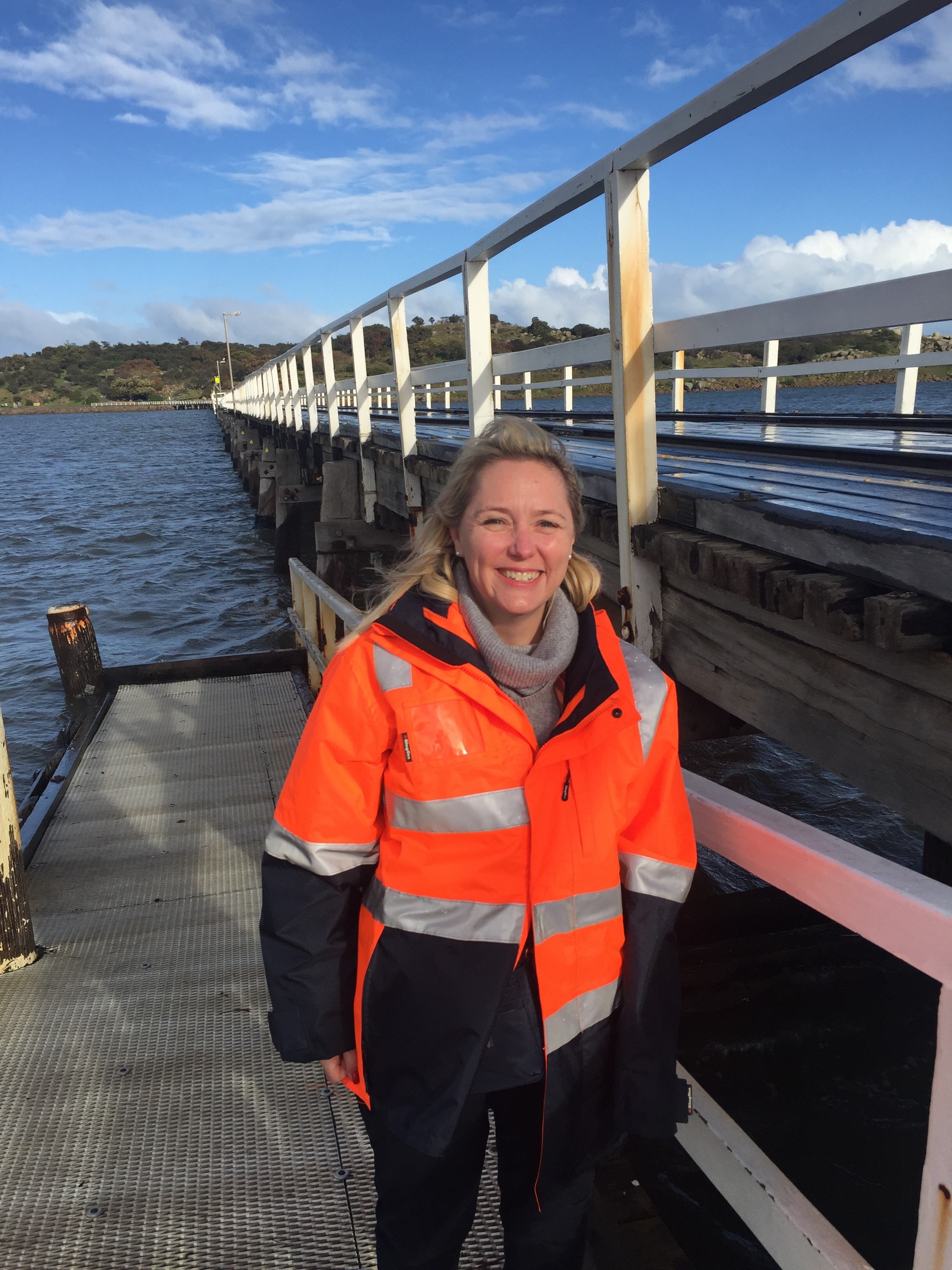 Emma Kokar – Executive Director, Road and Marine Services
"Just last week, I was reflecting on my career in transport and thought back to one of the first meetings I attended in the Department.
About 15 years ago, I was working in Vehicle inspections in the booking office and our team developed a process improvement. The Director at the time noticed and I was invited to present to his leadership team. I was the only woman in the room.
A couple of weeks ago, I attended a meeting on roads and again I was the only woman present. There have been many meetings over years where this has been the case but in that particular meeting, the question did occur to me – 'Why am I still the only woman in the room'?
To me, International Women's Day is about visibility and showing women in particular what is possible.
'If you can see it, you can be it'.
When I started, there were very few women in senior roles and even less in an Executive role. It was difficult to imagine a career pathway in transport. The Department now has gender balance at the Executive level which is fantastic progress. I would love to see more women in transport, and we all need to do more to encourage the take up of opportunities. It would also be wonderful to have some company in the room! Come on up, Ladies!"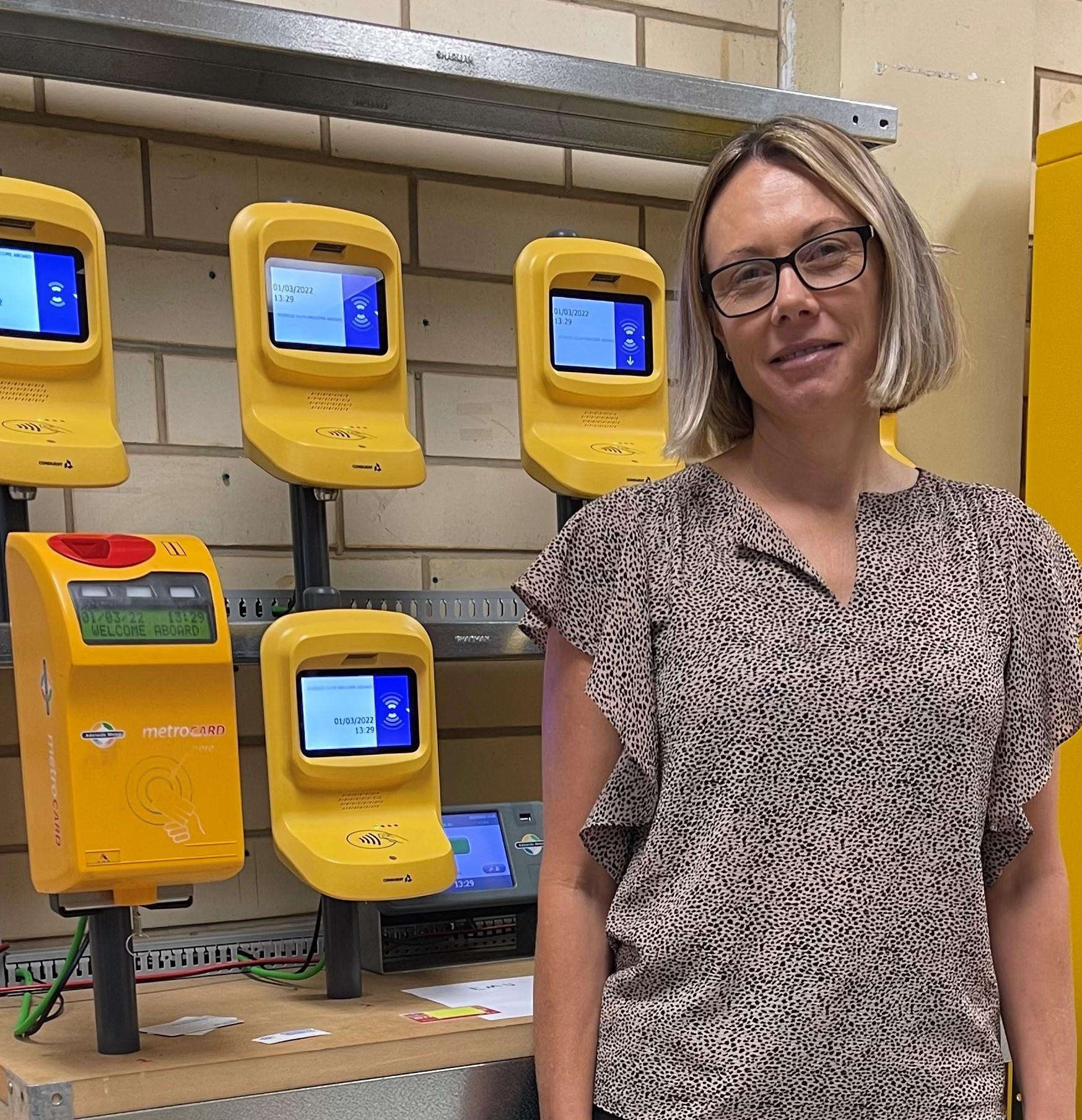 Tamara Flannagan – Project Director Ticketing, South Australian Public Transport Authority
"Today to me is a reminder of how far equality in Women's rights has come, but how much further we have to go.
I am positive a day will come in the near future that we are not relying on organisational KPIs to encourage roles to be filled by women. When I see a low percentage of women in leadership positions I am still exasperated in the disparity and difficulty women face in progressing their careers.
Smart, capable, experienced women are just not getting roles and we all have to ask ourselves why. I will continue to strive forward in my own career and encouraged by the diverse group of leaders we have within SAPTA."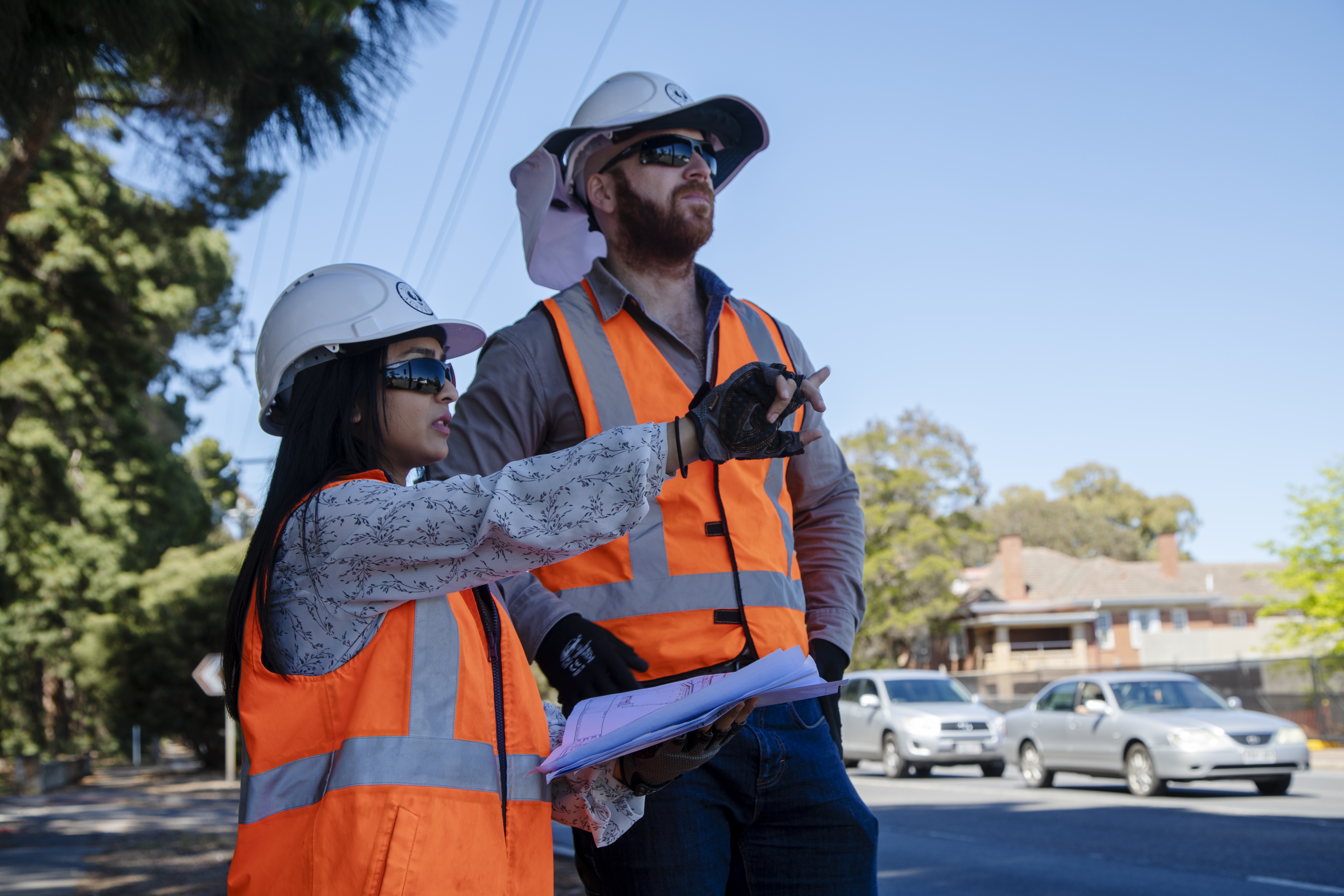 Vini Tandel – Project Manager
"The themes of International Women's Day are interpreted differently by each individual based on their upbringing and experiences.

I am an Indian woman and a woman who works in construction.
Breaking the bias to me means breaking through the preconceived image of what general society and history expects of a woman.
It means challenging the perspective of society through my actions and words regularly, recognising the work of the exceptional women I'm surrounded by and come across on a day-to-day basis.
And most importantly, supporting the younger generation in believing that 'you can be whatever you want to be'.
No one should feel like their potential and professional story is limited to a box created by the society we are surrounded by or raised in.
Create your own story."


Paula Stevens – Principal Media Officer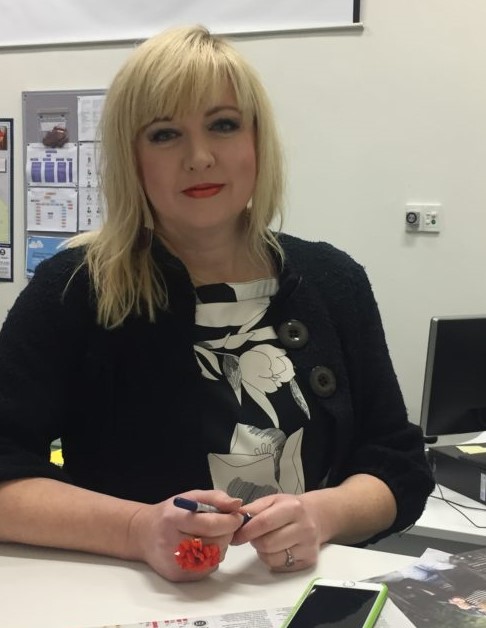 "International Women's Day is a day to reflect on how far we've come – and it certainly is a long way - but also how far we've still got to go. For me, it's a day when I think about all those incredibly brave and courageous women across the globe who have stood up for equality – and continue to do so - often at great risk to their physical and mental health.
I feel grateful for the opportunities I have been given, not because of my gender, but because of my abilities, and it's those fearless women who have made it possible. But there is still work to do. I believe real equality will only come about when women are equally represented in positions of leadership and in government, where they have the ability to implement changes that will make a concrete difference to the lives of girls and women. After all, females do make up over half the population so we must continue the fight to have our voices heard."



Rita McPhail – Director Customer, South Australian Public Transport Authority

"In order to break the bias we need to ensure we have diverse representation of women at senior levels in the workplace. We need to create a supportive environment that values diversity, inclusion and equity, and encourages individuals to call out gender bias and assist others in recognising unconscious bias."



Arna Smith - Engineering Lead (Design)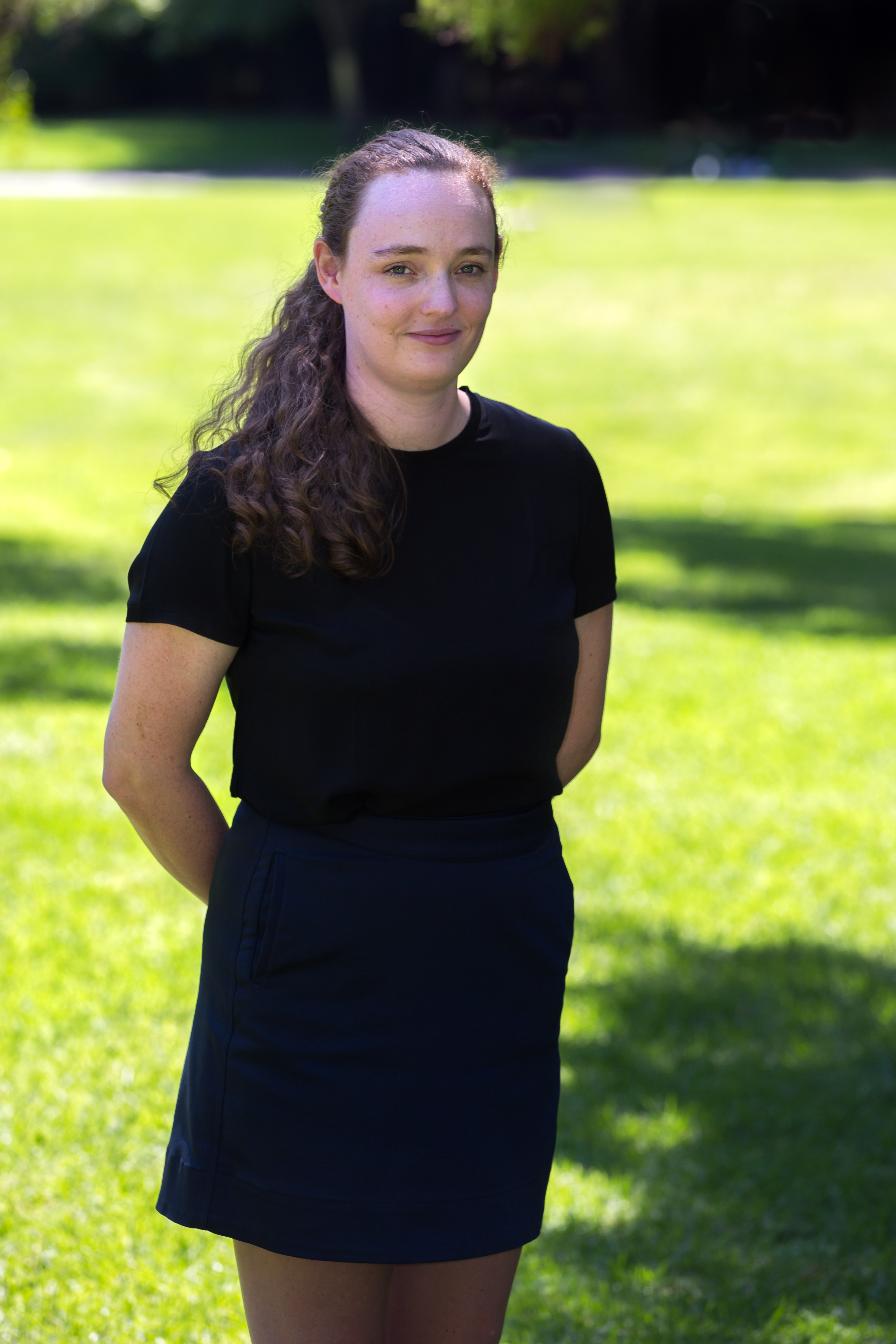 "Conscious and unconscious bias develops distorted feelings and opinions and preconceived ideas towards individuals and groups within society. These predispositions can show the positive and unfortunately, the negative factors that shape our society today.
Breaking the bias is about challenging systemic issues, facing them front on, and accelerating progress to gender equality. In May 2021, half of young women in Australia (25-34 years) hold a bachelor's degree or higher, compared to a quarter of the same age demographic twenty years earlier (May 2001) (Australian Bureau of Statistics, 2021). Australian women have greater prospects of accessing higher education, which expedites change and gender parity.
Seeking opportunities that challenge stereotypes and social norms reinforces that women should not be pigeon holed. Women should not be undervalued or dismissed, but women should be valued for their capabilities and actions.
As a civil engineer for the Department for Infrastructure and Transport, I have been involved in the management and delivery of projects in metropolitan Adelaide and regional South Australia, which have a combined total value of more than one billion dollars. This achievement alone strengthens the fact that women should not be defined by traditional biases of male dominated industries.
Working for the Department as a public sector employee and working closely with the private industry, I have witnessed positive changes in the work environment. Women in the engineering and civil construction industries are supported. They thrive under pressure, while facing constant changes. Moreover, their successes are celebrated! My experience in delivering major infrastructure projects has given me the confidence to challenge the bias that women face in these industries. There is always room for improvement!
International Women's Day is a catalyst for change as a global day for raising awareness of conscious and unconscious bias towards women. A simple step to challenge one's own bias is to ask questions, rather than making assumptions of women's capabilities and actions."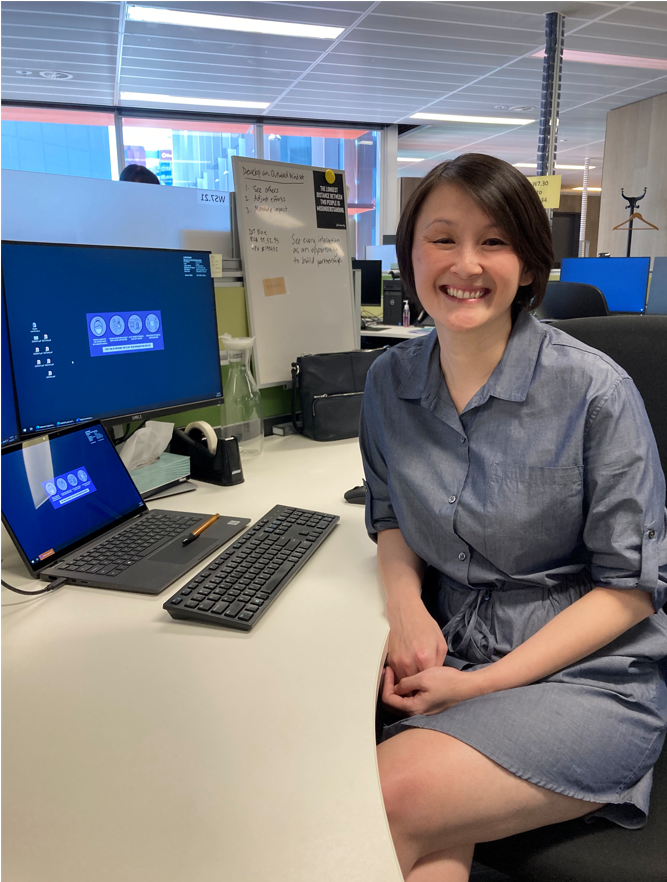 June Lim – Manager, Digital Channels
"According to a 2021 Australian Institute of Family Studies research report, women still do more unpaid work in opposite-gendered relationships, including where both partners worked full-time hours.
I've always rejected traditional attitudes towards gender roles, so I am delighted to be working in a place which provides easy access to flexible work arrangements. I believe this has positive effects on women's careers and economic security. And with more men at home, hopefully we will soon progress as a society to a more equitable sharing of paid and unpaid work—something that we practise in my household."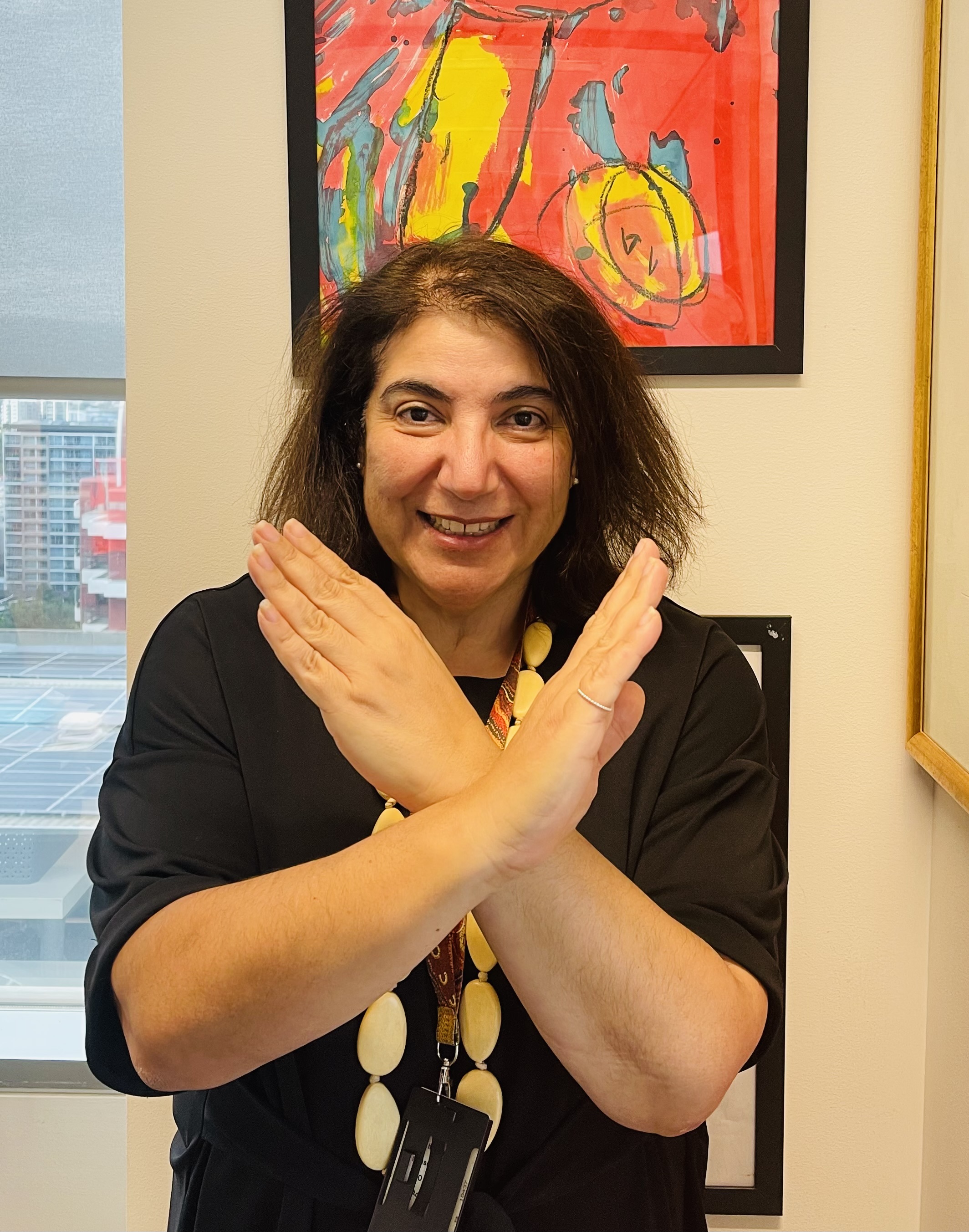 Denise Hatzi – Civil Engineer
Manager Contract Management, Road Maintenance
"The themes for International Women's Days are important as each year we are given an opportunity to celebrate the advances made. Regrettably, the issues that require change are reflected in the themes.
As a parent of a 13-year-old, I hope that she is one day afforded inclusivity, diversity and equity – I want her judged not on her gender but her capabilities. I hope that she does not have to 'work twice as hard' to be thought of only 'as half good' when compared to her opposites.
I am a member of the department's Gender Community of Practice; it is my small contribution to not only her future but to that of us all. I strongly encourage anyone who is interested in equal outcomes for women, men and gender-diverse people to join."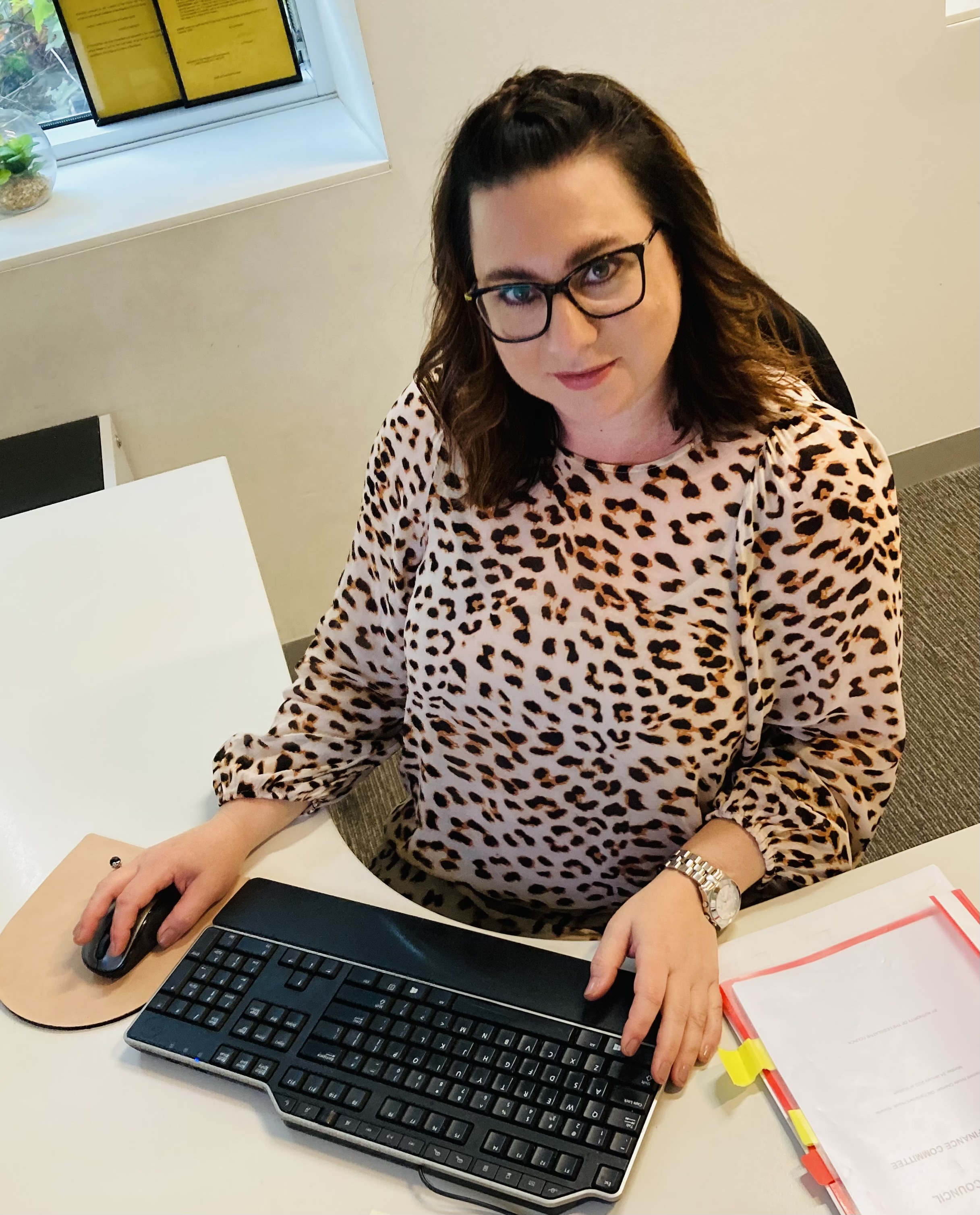 Angela Gerace - Manager Governance Project and Business Services, Transport Project Delivery
"Breaking the bias to me means living and working in a community that is inclusive, equitable, and one which embraces and celebrates diversity for all, including women.
Our Department is committed to breaking the bias, encouraging diversity and supporting women to succeed. We still all have an important part to play in continuing to create a future, where everyone is treated equitably.
As a member of the Transport Project Delivery leadership team, and working in an area traditionally male dominated, I am proud to play a role in recognising, mentoring and encouraging the successes of women in our division."