Crafers Park 'n' Ride
As part of the Government's $19 million commitment to improve transport to support growth in Mount Barker and the Adelaide Hills, the South Australian Government has committed $6 million towards the upgrade and delivery of additional parking at the Crafers Park 'n' Ride facility.
Park 'n' Ride facilities offer customers a place to park their car or bike, and transfer to public transport to complete their journey. These facilities reduce the reliance on private vehicle trips and subsequently reduce congestion, and environmental impacts.
What is proposed?
The Department for Infrastructure and Transport (the Department) is undertaking design works to identify the best solution to increase capacity at the Crafers Park 'n' Ride facility.
The key objectives of the project are to:
increase Park 'n' Ride capacity and amenity;
improve safety and security; and
maintain access to the existing bus stops and parking.
The upgrade will provide additional car parking spaces, including accessible and motorbike parking. The lighting at the Park 'n' Ride facility will also be upgraded.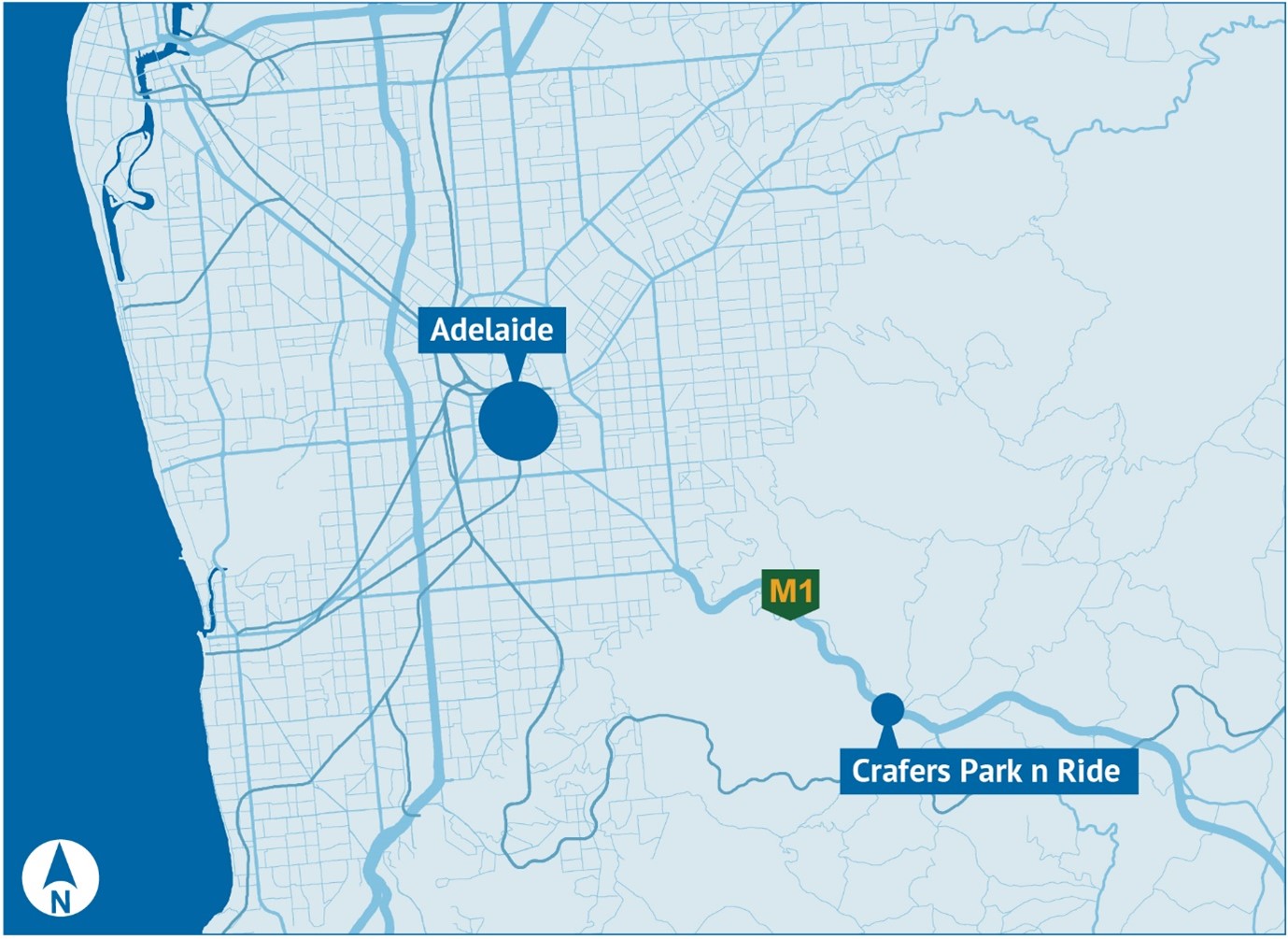 What's next?
Site investigation activities, including geotechnical work and surveys, will be carried out in the coming weeks to inform the design process.
The Department will engage with stakeholders and community to seek their feedback on the design in the coming months.
Construction is expected to commence late 2023 and be completed by mid-2024.
Have your say
Community and stakeholder consultation is important to the success of the project. To find out more about the project, provide your feedback, or to register for project updates, please: