Onkaparinga Valley Road / Woodside Road Roundabout
Construction completed
Construction of the new roundabout at the intersection of Onkaparinga Valley Road and Woodside Road at Woodside is now complete.
Photo - Woodside Roundabout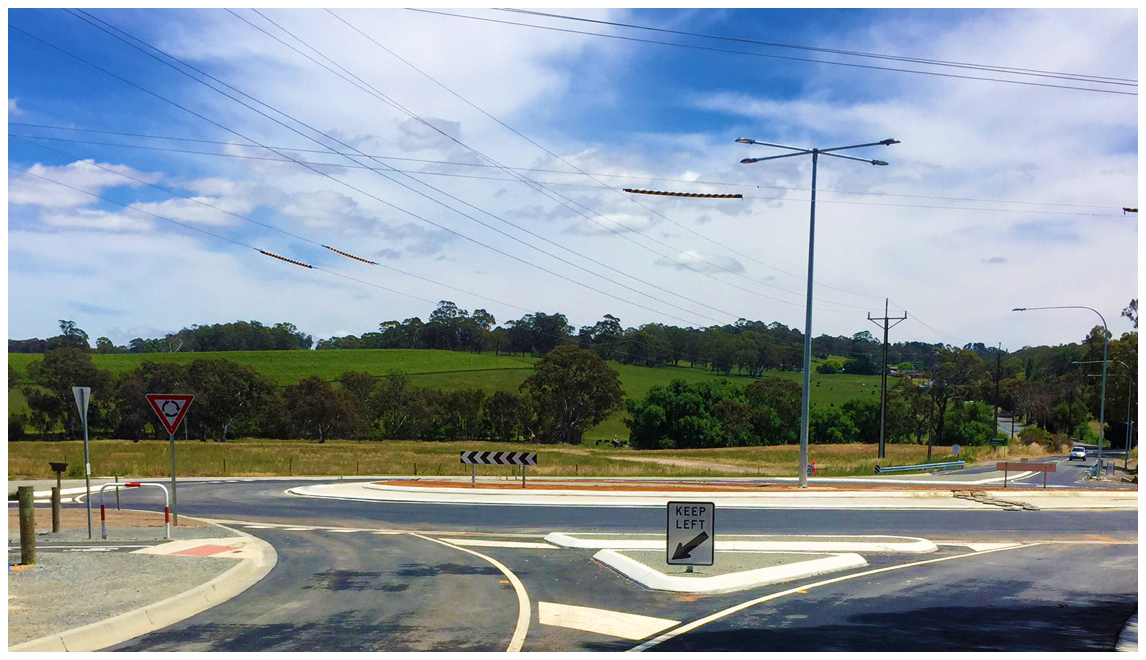 (Click on image to view a larger version)
About the Project
The Department of Infrastructure and Transport (DIT) has improved road safety by installing a roundabout at the intersection of Woodside Road, Quarry Road and Onkaparinga Valley Road at Woodside.
This $3.3 million safety driven project was funded by the Rural Road Safety Program and will assist to reduce the number of serious and minor injury crashes involving right turn collisions.
The improvements included:
installation of a roundabout to reduce vehicle entry speed
new street lighting
advance signage on all approaches to the roundabout
indented bus bays on the western side of Onkaparinga Valley Road.
The project was completed in November 2016.
Illustration - Woodside Roundabout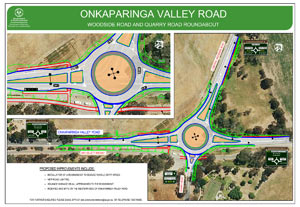 (Click on image to view a larger version)
For more information please contact DIT:
Telephone: 1300 794 880