Kroemer's Crossing Roundabout Project
---

---
The Department for Infrastructure and Transport is improving safety and access at Kroemer's Crossing, Tanunda, by installing a roundabout to improve safety for all road users at the crossing and to allow greater freight access to surrounding businesses.
The project will address existing safety concerns at the crossing by enabling a safer crossing point for all road users and extending the Restricted Access Vehicle (RAV) network by permitting heavy vehicles along Barossa Valley Road and Burings Road (part of) to improve access and efficiency, and reduce transport costs for local industries.
This $6 million project is funded by the Australian and South Australian Governments, The Barossa Council, and Pernod Ricard Winemakers Pty Ltd
The project aims to:
enable the extension of the RAV network along the Barossa Valley Way, from the north, and along Burings Road for PBS Level 2A vehicles (up to 26 metre length B-double);
create greater efficiencies and reduce transport cost for local industries through improved heavy vehicle access;
reduce the confusion of the current road alignment due to the close proximity of multiple junctions and the presence of the rail corridor;
improve safety at the location by reducing the risk of collisions at the junctions, and providing safer turning capacity for heavy vehicles; and
retain safe access for pedestrians and cyclists along the Barossa bike trail, which passes through the location.
The project includes:
construction of a single lane roundabout serving multiple adjoining roads which can accommodate PBS Level 2A vehicles;
construction of a Shared Use Path on the western side of the roundabout, adjacent Murray Street and Burings Road, and pedestrian ramps either side of Burings Road;
safety barriers, where required;
earthworks and landscaping.
---
DIT COVID-19 Response
The Department will continue to tailor community engagement opportunities in line with the latest COVID-19 advice from health authorities.
Face-to-face engagement opportunities may be restricted and we will continue to be guided by the advice of health authorities, with the health and safety of our stakeholders always our highest priority.
Engagement with community and industry is crucial and we will facilitate information sessions as much as possible to enable face to face engagement. It is important to assist in managing these events that you register as requested to enable physical distancing as much as possible.
We encourage the community to register for email updates.
---
Project Timeframe
The project was completed in early September 2020.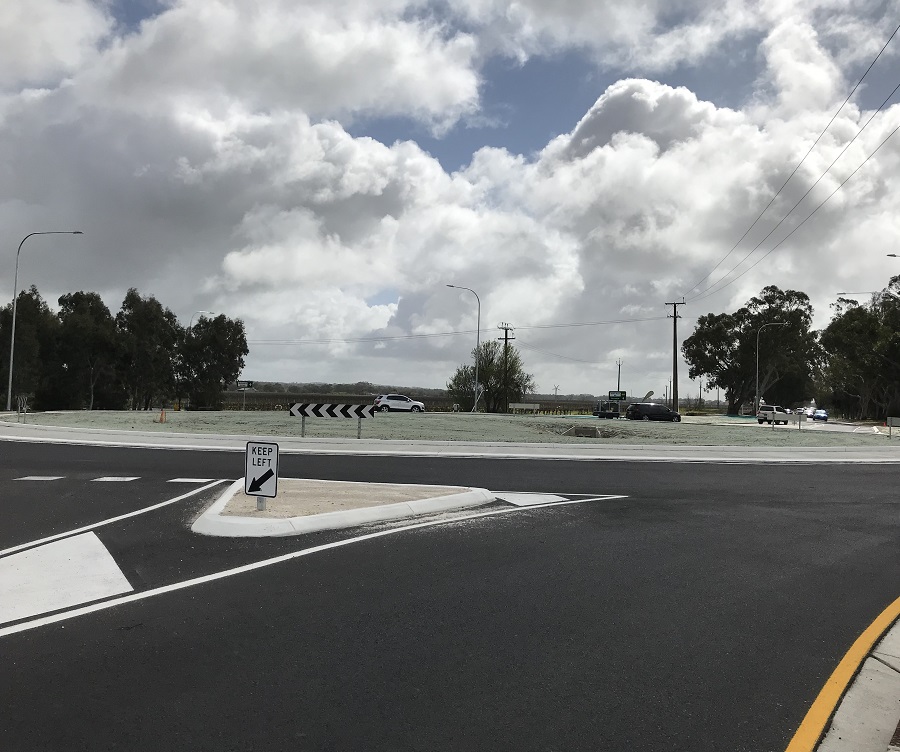 From Barossa Valley Way looking south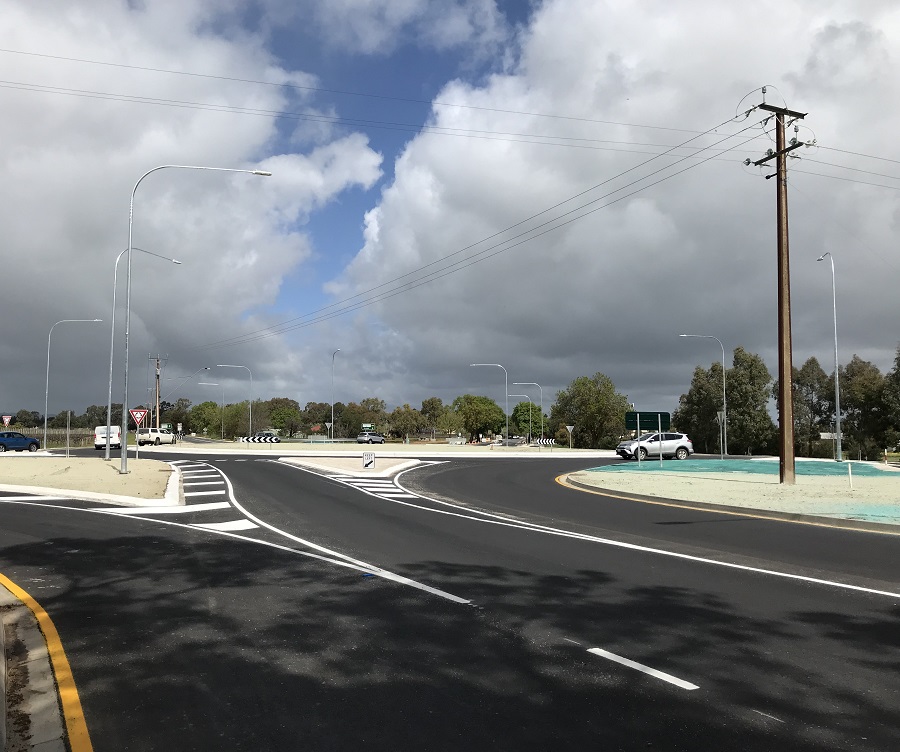 From Menge Road looking south
---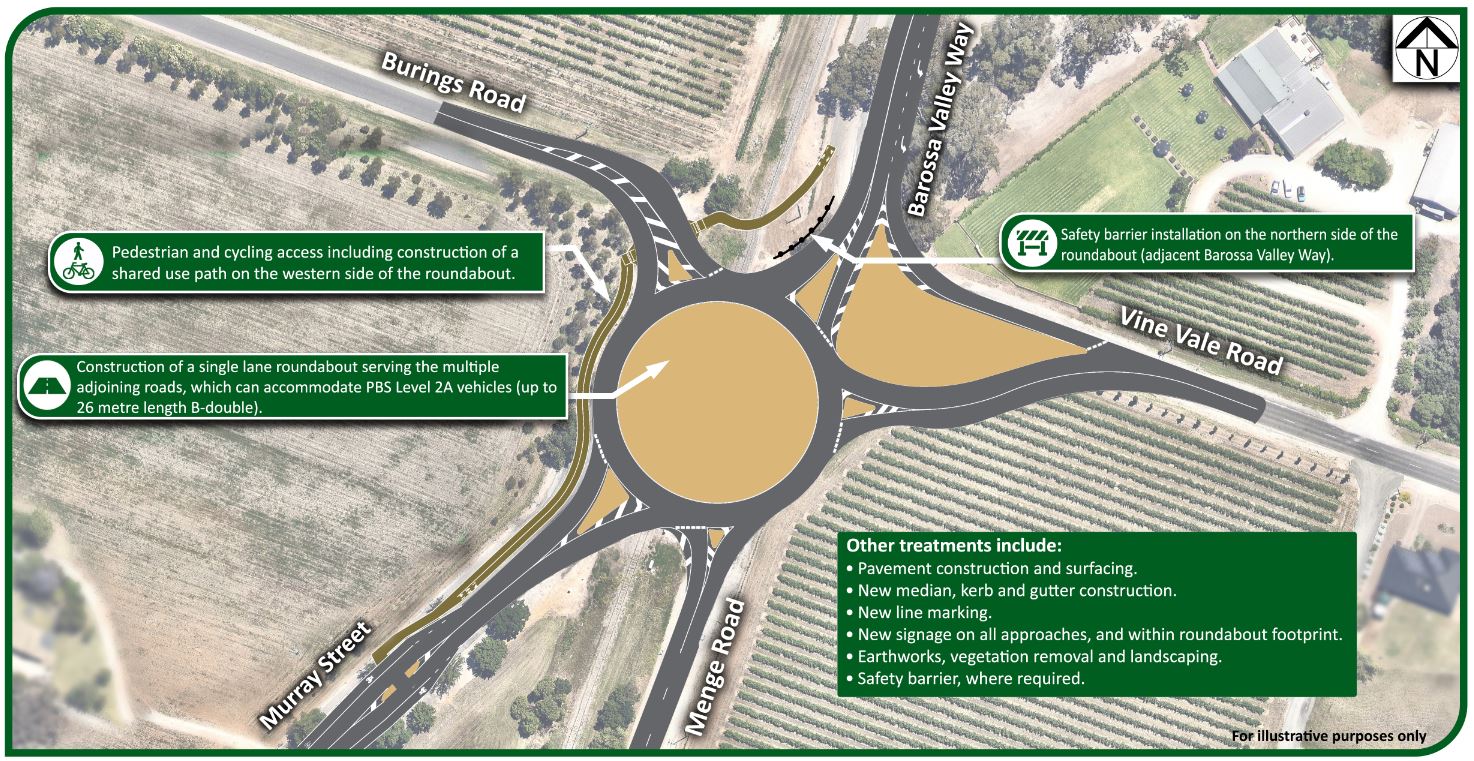 ---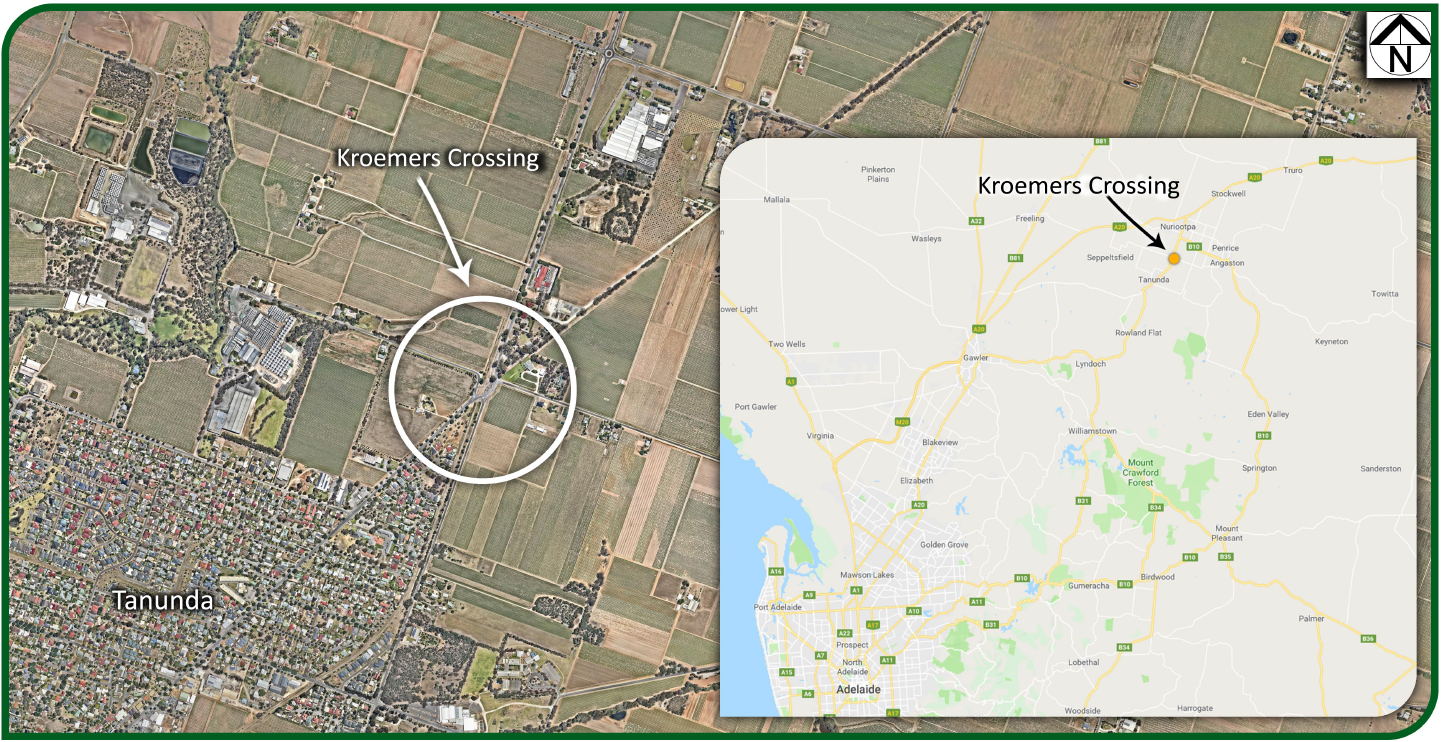 ---
Contact Us
Should you require further information, please email the Department at DIT.communityrelations@sa.gov.au or telephone 1300 794 880