Fosters Road Painted Median Scheme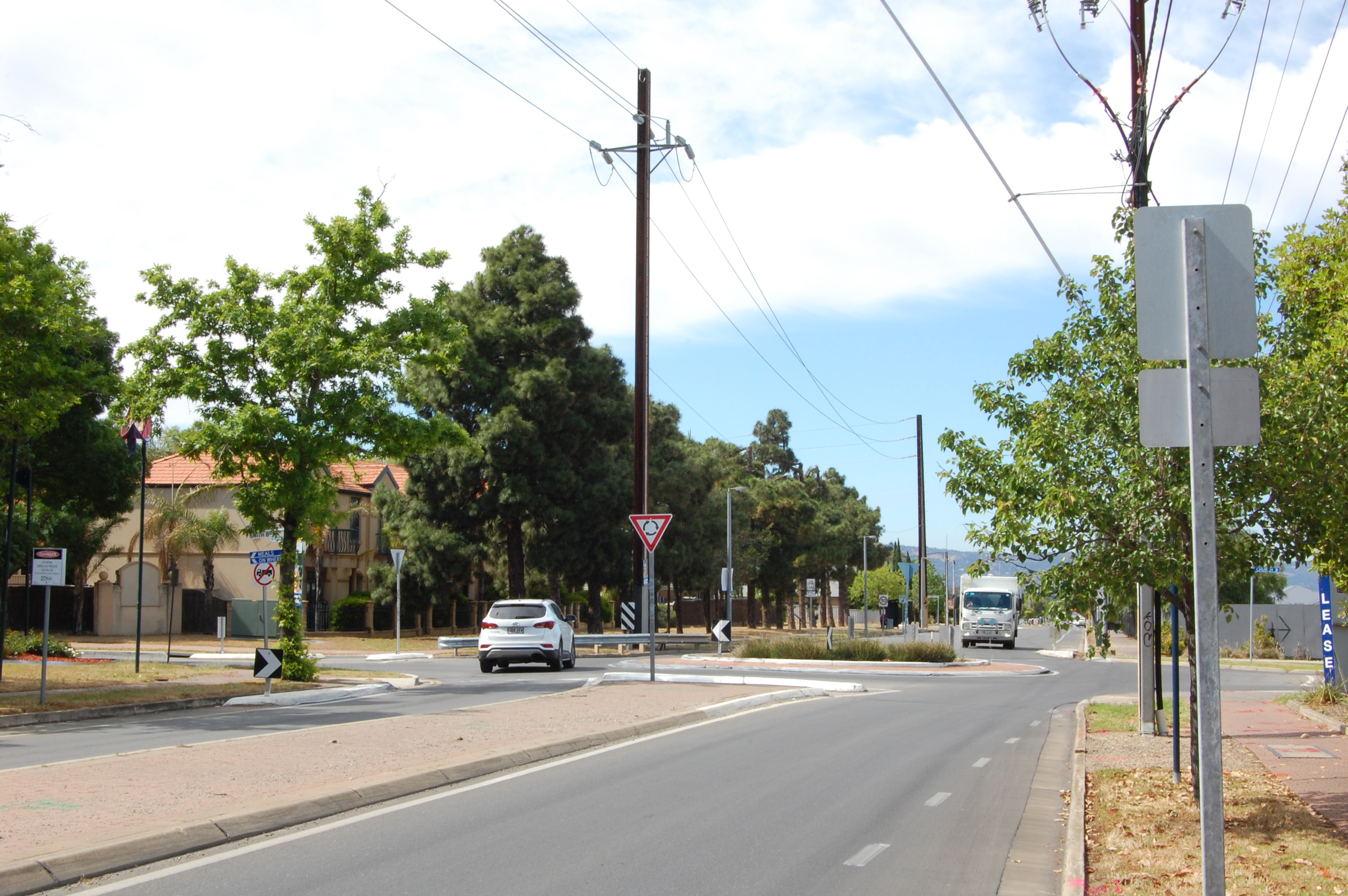 About the project
The Department of Planning, Transport & Infrastructure (DIT) will improve safety for all road users along Fosters Road by installing a painted median scheme. The project will separate traffic, provide sheltered right turn lanes into side roads and reduce the risk of rear end collisions.
This project follows consideration of the feedback DIT received when the Draft Road Management Plan for Fosters Road was released in 2016.
The project will include the following works along Fosters Road:
Installation of a painted median scheme, including right turn storage lanes.
Installation of pedestrian refuges at three locations.
Pavement rehabilitation between North East Road and Redward Avenue.
Changing the operating hours of the bike lane on the western side to a full time bike lane (the bike lane on the eastern side will remain a morning peak bike lane). This change will result in parking being removed on the western side, and also on the eastern side where pedestrian refuges are being installed.
Upgraded lighting at various locations.
Modifications to the northern and southern approaches to the two roundabouts to reduce approach speeds, together with upgraded pedestrian facilities.
Indentation of bus stops where possible.
The project will not impact on the intersection of Fosters Road and North East Road.
This $1,950,000 project is funded by DIT's Annual Program and Improving Critical Road Infrastructure Program.
Project map
You can download a detailed project concept plan here (108MB).
Works update
The project is scheduled to commence from Monday 29 April and is expected to be completed by the third quarter of 2019. A combination of day and night works will be undertaken.
Day works will occur between 9am-4pm, Monday to Saturday, however some weekend works may be required. Night works will occur between 7pm-6am, from Sunday evening to Friday morning throughout this period.
Some works will be undertaken at night to:
ensure the safety of road users, pedestrians and construction workers
minimise impacts to traffic during the day
complete the works as quickly and safely as possible
Whilst some noise from construction activities and vehicle movements can be expected, work crews will make every effort to minimise the disturbance to residents and businesses.
All roads will remain open to traffic, with a 25km/h speed restriction in place while workers are on site. Lane and other speed restrictions may apply subject to onsite conditions, but DIT will ensure that access to properties is maintained
For more information:
Email: dpti.communityrelations@sa.gov.au
Phone: 1300 794 880