Cross Road Pavement Rehabilitation
---
Commencement of night works
The Department for Infrastructure and Transport (the Department) has completed major pavement rehabilitation works on Cross Road between Hexham Avenue (just east of Fullarton Road) and Glen Osmond Road. This project was funded by the South Australian Government under the Metro Road Stimulus Program.
The works involved removing existing pavement and replacing it with new asphalt to ensure the long term safety and integrity of Cross Road for all road users.
Timing of works
Works commenced in October 2021, with the road fully open to traffic in December 2021.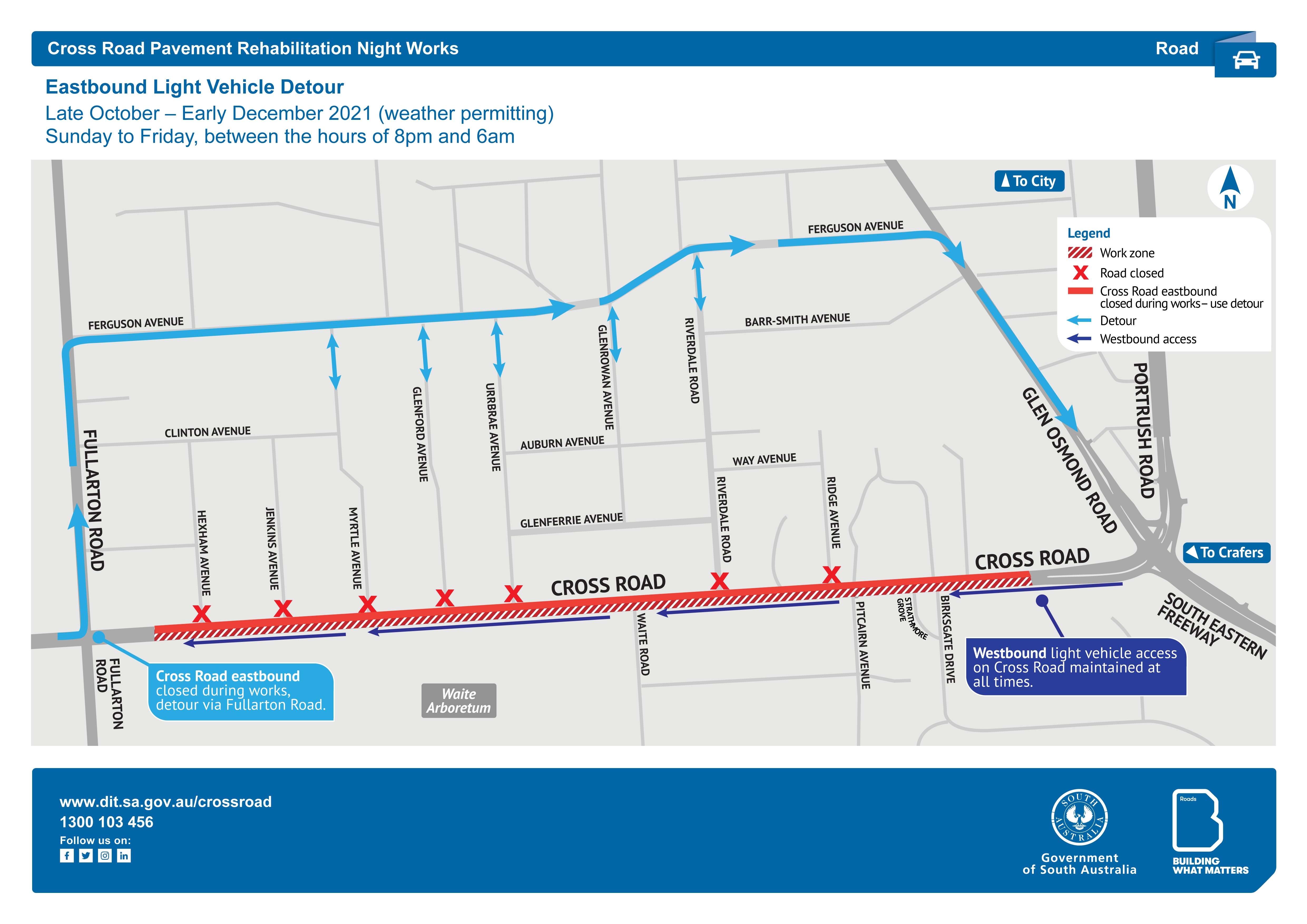 For information about this project, please contact the project team via the details below: