Blythewood Road Pedestrian Crossing and Painted Median Project
The Project
The South Australian Government announced the $400,000 upgrade of the existing pedestrian crossing on Blythewood Road, adjacent Scotch College, to a pedestrian actuated (push button) crossing.
A painted median scheme will also be installed On Blythewood Road, between Belair Road and Thorpe Street, which will separate traffic and provide sheltered right turn lanes into side roads, reducing the risk of collisions.
In order to safely accommodate the painted median scheme and sheltered right turn lanes, it will be necessary to remove on-street parking.
Following completion of the works, a full-time bike lane will operate on the northern side of Blythewood Road and a part-time bike lane will operate on the southern side of Blythewood Road during peak hours.
Works will occur between 9am and 4pm weekdays and speed and lane restrictions will be in place. Road users are advised to follow the direction of traffic management staff and observe signage.
The existing Blythewood Road pedestrian crossing will be closed during construction and pedestrians will be redirected to an alternative crossing location.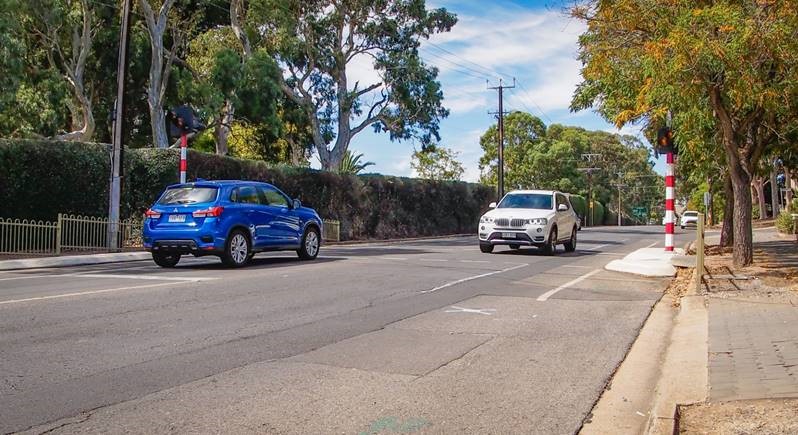 DIT COVID-19 Response
The Department will continue to tailor community engagement opportunities in line with the latest COVID-19 advice from health authorities.
Face-to-face engagement opportunities may be restricted and we will continue to be guided by the advice of health authorities, with the health and safety of our stakeholders always our highest priority.
Engagement with community and industry is crucial and we will facilitate information sessions as much as possible to enable face to face engagement. It is important to assist in managing these events that you register as requested to enable physical distancing as much as possible.
Project Timing
Construction commenced in April 2020, and was completed on 30 June, 2020.
Cancelled: Community Information Drop-In Sessions
DIT has cancelled the planned Community Information Sessions scheduled for 23 and 24 March for this project, due to COVID-19 concerns, however if you would like more information about the project or would like to speak to a member of the project team, please: