Wide Centreline Treatment Strategy
For the period 2006-2010, 90% of fatalities, excluding pedestrian and cyclist related, were the result of vehicles crossing onto the wrong side of the road and running off the road or hitting an oncoming vehicle. To reduce the risk of this type of crash, the Department of Planning, Transport and Infrastructure (DIT) is installing new centreline treatments along the full length of Highway between Tailem Bend and the South Australian/Victorian Border aimed at addressing fatigue and inattention related crashes. The strategy includes the introduction of a new style of centreline marking, initially at identified high cross centreline crash risk locations.
Key Project Dates and Stages
Stage 1 of the project consists of the installation of new wide centrelines, covering up to 39 kilometres of the Dukes Highway as indicated below:
Tailem Bend - Coomandook (21km)

Coomandook - Bordertown (4.4km)

Bordertown - SA/Vic border (13km)
Stage 1 works commenced in January 2012 and was completed late 2012.
Stage 2 of the project consists of the installation of up to an additional 52km of wide centrelines between Yumali & Culbarra and also Tintinara & Bordertown.
Yumali - Culbarra (23km)

Tintinara - Bordertown (29km)
Stage 2 works started in November 2012 and is expected to be completed by mid 2013.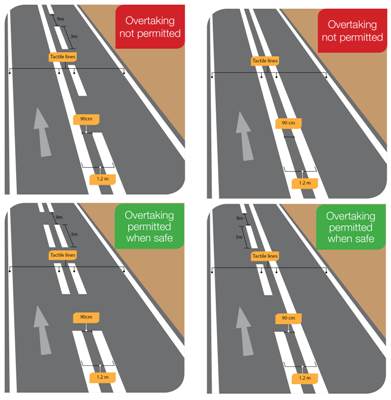 What will the new wide centreline treatment look and feel like?
There will be two parallel painted centrelines which will separate oncoming traffic by 1.2 metres.
They will look wider than normal centrelines.
The lines will have a raised audio tactile surface which generates a vibration and rumbling sound.
What are the benefits of the treatment?
The audio tactile lines will alert drivers if they are drifting towards the wrong side of the road.
The 1.2 metre separation between lanes will allow drivers time to correct and return to their lane before entering the path of oncoming traffic.
If drivers fail to correct their direction of travel when crossing the first line, the second centreline will provide a further warning that they have left their lane.
Will overtaking be permitted?
The road rules for overtaking do not change with the introduction of the wider centrelines.
The wider centrelines will include both continuous (no overtaking) and broken (overtaking permitted) lines
When will this happen?
Stage 1 was completed at the end of 2012.
Stage 2 started in November 2012 and is due to for completion by mid 2013
Wide Centreline Treatment
Example of how the wide centreline treatment will look where overtaking is permitted.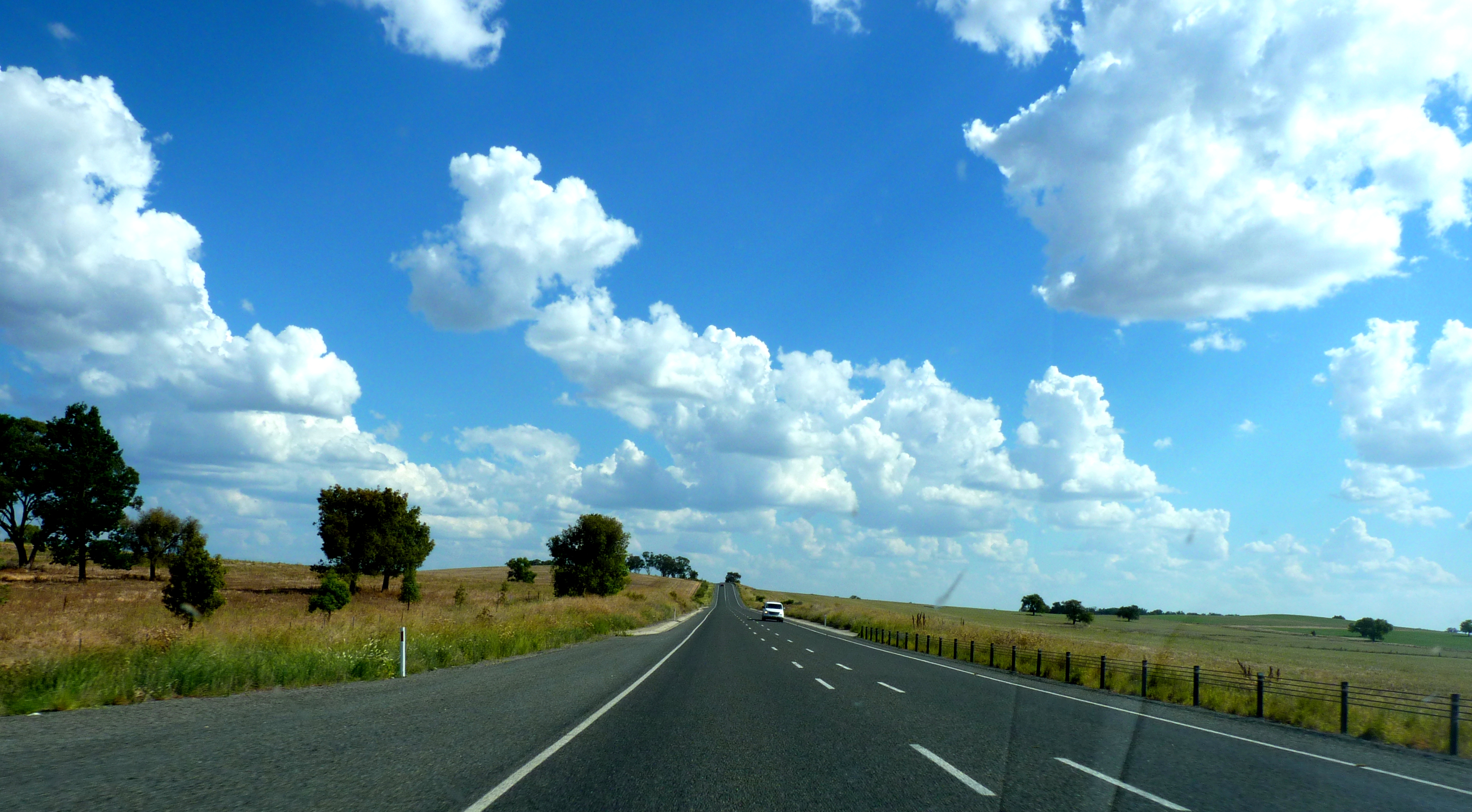 Source: RTA NSW Newell Highway Road Centreline Trial