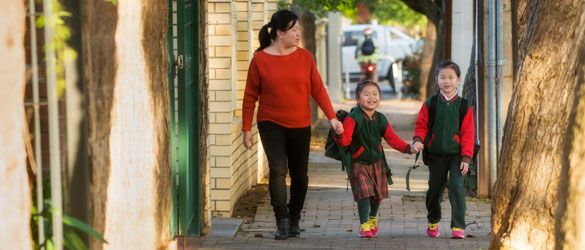 What is Way2Go Walktober?
Way2Go is joining in Walking SA's Walktober event with Way2Go Walktober in order to support more children and their families to safely walk to and from school. Way2Go Walktober will run from Monday 15 October – Wednesday 31 October (after the school holidays).
Why participate in Way2Go Walktober?
Way2Go teaches children to safely navigate footpaths and cross roads. It helps them make safe decisions so that they can develop independence as they get older.
More people walking = fewer cars on the roads = less traffic congestion and safer roads near schools
Walking is good for growing brains, bones, muscles and imaginations
Children arrive at school wide awake and ready to learn
It ticks off some of the recommended 60 minutes of daily physical activity for children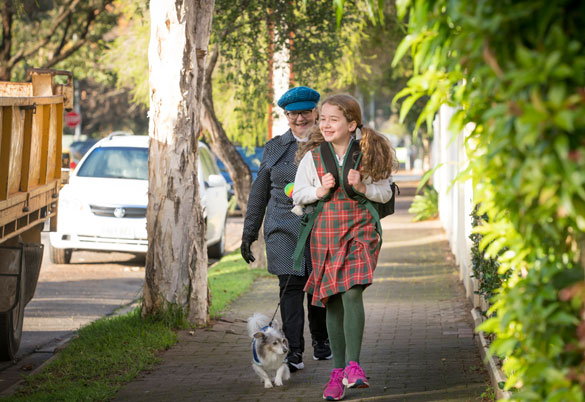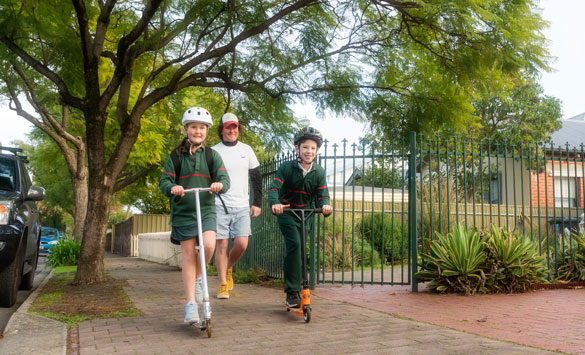 Are you Way2Go Walktober ready?
Are you pushed for time? Way2Go Walktober is a chance to practice new habits. Walk to school with your children – just once a week will make a difference
try once a week and build up
take turns with other families to walk with kids and make it fun,
mix it up by riding a bike or scooter. (You all can ride on the footpath.)
Too far to walk the whole way? Park the car nearby and walk part of the way to school.
Plan ahead
Practise during the holidays and on weekends. You can assess the best route and the time it takes.
Choose the safest route.
Practising can also help you decide your child's readiness to walk independently.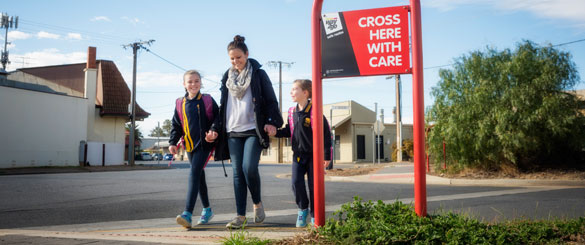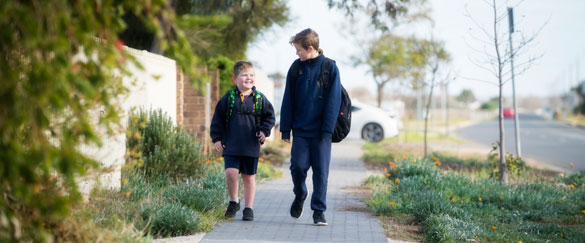 How to support your child?