Behaviours Affecting Your Neighbourhood
While you might have some general ideas about the changes you would like to see in your neighbourhood, it is worth remembering there are some road user behaviours that are unacceptable and break the law.
Behaviours to create a Living Neighbourhood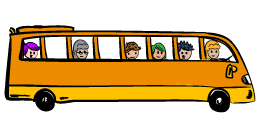 You may have thought about behaviours which help encourage a Living Neighbourhood.
Dangerous behaviour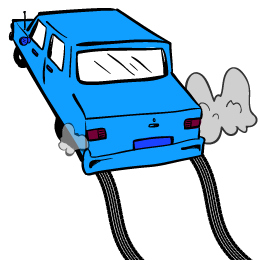 Illegal road user behaviours can include deliberate or thoughtless actions that threaten peoples' health or safety and make people feel unsafe.
Speeding - breaking the speed limit or not considering the conditions by any road user at any time
Ignoring traffic controls - not adhering to traffic rules governing roads, intersections or crossings
Road rage - direct physical threats made between any road users
Excessive noise - generating high levels of noise through horns, claxons or other means
Burnouts and screeching tyres - when the tyres of a vehicle are spun to make noise or until they heat and smoke
Donuts and snaking - when the driver rotates the vehicle leaving tyre 'circular' marks on the road or 'snake lines' along a length of road
Drifting - when a vehicle slides sideways through a turn taken at high speed
Tailgating - not taking account of stopping distances and driving dangerously close to the vehicle in front
Related Information
Report dangerous behaviour immediately by calling SA Police on 131 444.
Otherwise you can make a report to your local police station noting details about where the incident took place and as much information as possible about the people and any vehicles involved.
Antisocial behaviour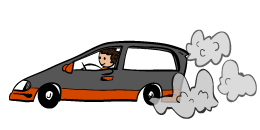 Behaviours which are not illegal can still make people feel unsafe, feel uncomfortable, or create an unnecessary inconvenience. These could include inconsiderate road-related behaviours which can have a big impact on the community.
Parking - inconsiderate parking can be illegal and affect access within a neighbourhood, outside shops and homes, and can have a big impact on people with lower levels of mobility
Noise - loud noise from revving engines, screeching tyres, horns or music can cause a dangerous distraction, and also interfere with peoples sense of personal space
If you feel you cannot directly address these kinds of issues contact your local council to register a complaint about parking or your local police station to register a complaint about noise.