Getting Government Involved
It might be helpful to understand some general information on local and state government. Have a look at the roles and support these organisations can provide in helping you with your Living Neighbourhood.
An introduction to local government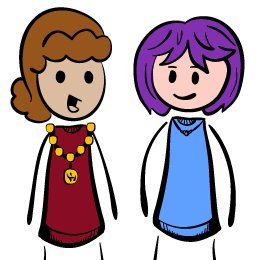 Australia has three tiers of government - federal, state and local government. Local government works at a community level through local councils and most directly affects people on a day to day basis. Councils operate independently, deciding what local services they will provide. In the area of planning and development, their decisions are often subject to state government advice and direction.
What do local councils do?
Local council is responsible for the local environment, roads, footpaths, town planning, parks, libraries, social planning, waste management and many other services. Actual services will vary between council areas, depending on their location, size and population.
Mostly though, local roads are managed by the local council and main or arterial roads are managed by the State Government's Department of Infrastructure and Transport (DIT). If you don't know the status of the roads you are involved with, ask your local council or check online. If your project involves a local road then you will need to contact your local council. To find your local council click here .
How can your local council help you?
Council staff know what permissions are needed, how submissions are processed and who can best advise you on things that happen in your community. You will need to contact the planning department in your council to discuss any Living Neighbourhood idea that affects local roads in your council area.
When you have done some initial planning, you can arrange to meet a staff member or elected member of your local council to discuss your concerns and ideas. Your local council will have a list of elected members on its website.
Local council staff will also advise if your project requires the cooperation of a State Government department.
What should we do before we meet with a council staff member?
The more preparation you have done, the more useful your conversation will be. It will certainly be helpful to go some way in documenting your concerns and ideas. This could include filling in the Ideas Planner or, even better, looking through the Action Planner which highlights some of the issues that your council is likely to be interested in.
An introduction to the State Government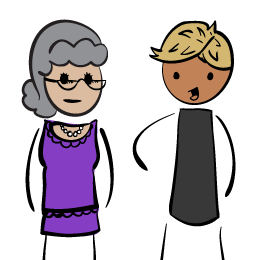 If your idea is a complex one involving major funding and development, then you may need to be aware of state government regulations. In any case, you will need to contact your local council first. They will communicate with the State Government on your behalf.
What is the State Government?
The Government of South Australia is made up of departments that carry out the government's work. The departments are responsible for education, health, the environment, transport, public works, primary industries, industrial relations, community services, sport and recreation, consumer affairs, police services, prisons, and water - to name a few.
How can they help with your Living Neighbourhood?
The State Government needs to be involved if your ideas or plans affect a road that is part of the Department of Infrastructure and Transport (DIT) network. If you don't know the status of your road, ask your local council.
Your local council contact can tell you if your project is eligible for funding or needs the help or cooperation of State Government. Depending on the situation you may need to fill in submissions, permissions or grant application forms.
Here is a summary of the State Government departments and related agencies most relevant to your plans for a Living Neighbourhood.
Department/Agency
What is their role?
Department of Infrastructure and Transport

Works in partnership with councils and provides them with regulatory advice and resources.
Administers legislation regarding roads and transport.
Regulates all modes of travel and motoring registrations, boating, marine, cycling, motoring, fines, major transport projects and transport industry services.
Develops and maintains state roads and Infrastructure.
Provides advice, resources for work on state managed roads.

South Australia Police

South Australia Police (SAPOL) provides a broad range of police and community services to ensure the safety and security of the South Australian community.

Arts SA

Art SA provides support to individual artists and communities in order to make Adelaide vibrant. They sponsor an events calendar, developed with the South Australian Tourism Commission, which allows local artists, and events and organisations to spread the word about their activities, performances and exhibitions.

Development Assessment Commission

The Development Assessment Commission is an independent body that assesses and determines development applications in South Australia. The Commission also has a role in dealing with applications which differ from existing Development Plans. If a council thinks a proposal should be approved - even if it doesn't comply with the Development Plan - the council may grant approval as long as the Commission agrees. You can check out the public notification of a development applications online. This will allow you to inspect a proposal, consider the likely impacts of a development and lodge a written representation (either positive or negative) prior to a decision being made by a planning authority.