Gawler Rail Electrification Project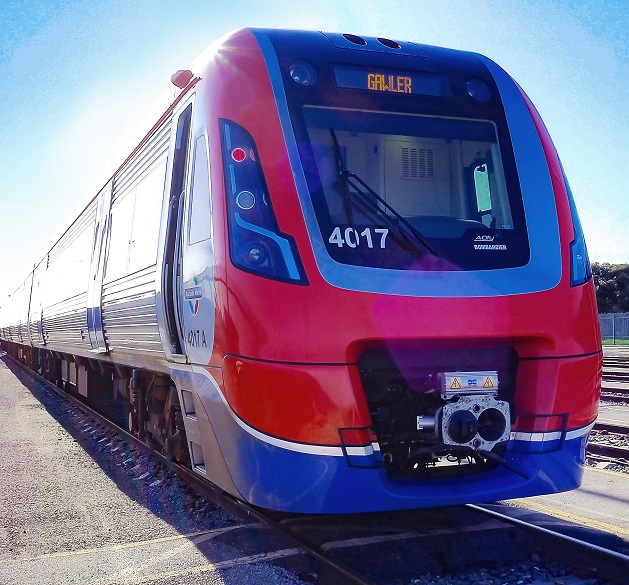 Gawler rail line reopened Sunday, 12 June
06 Jun 2022
The Gawler Rail Electrification Project (GREP) is nearing completion and passenger train services resumed on Sunday, 12 June 2022.
We recognise the closure of the Gawler train line has caused inconvenience and want to thank the community and passengers for their patience during this important project.
The new electrified line, together with the progressive introduction of 12 new electric rail cars, will provide passengers with a smoother, faster and quieter journey.
Gawler train timetable
The Gawler train timetable is now available in real time from the Adelaide Metro website.
The timetable remains the same as prior to the closure however please note the Ovingham Railway Station remains closed until further notice.
Ovingham station closure
Ovingham railway station will remain closed for the Ovingham Level Crossing Removal project when the Gawler train line reopens and passenger services resume.
A shuttle service will meet all inbound and outbound Gawler line trains at Dudley Park Railway Station and transfer passengers to and from Ovingham Railway Station.
Passengers wishing to travel towards Gawler should meet the shuttle on Exeter Terrace just north of McEwin Street 10 minutes prior to the scheduled train departure time of the train at Dudley Park.
Passengers wishing to travel between the city and Ovingham Railway Station should use Churchill Road buses 235, 238 and 239 and Torrens Road buses 230 and 232, available from the stops listed below.
Stay Switched On
It is important to remember that as a responsible and safety conscious user of the rail network, you don't need to do anything different to safely use an electrified system.
Whether you are a passenger or live near the new electrified lines, you should always remember:
Stand behind the white lines when waiting at a station. Electric trains are quieter and faster and may not stop at all stations.
Always use the dedicated overpasses and pedestrian footpaths to access railway stations.
If you have children, make sure they are aware of the dangers of electric wires. Make sure they know not to play or walk near the train tracks.
Only cross at level crossing and at recognised pedestrian crossings. Don't take shortcuts along or across the railway tracks.
Remain alert at level crossings and don't be distracted by personal hand-held devices such as mobile phones. Pay attention, look up and around, listen and be aware of your surrounding at all times.
The presence of overhead wires means changes for some vehicle road users at level crossings, with the introduction of height restrictions on roads within the electrified network.
Watch the Gawler Rail Electrification Project: Stay Switched On safety video.
Stay up to date
Subscribe to your transport route on the Adelaide Metro website for service alerts direct to you via SMS and email.
Project information
The Australian and South Australian governments are jointly funding the electrification and modernisation of the Gawler rail line to deliver a faster, cleaner and more reliable service, delivering an electrified network through Adelaide from Gawler to Seaford.
The South Australian State Government is delivering the project as part of an alliance with Acciona (formerly Lendlease Engineering), meaning a collaborative approach will be taken to complete the works.
The project delivery model will adhere to the South Australian Industry Participation Policy which supports local jobs and local contractors.
The benefits of an electrified Gawler line include:
clean and green high performance trains delivering an improved customer experience;
better reliability and safety; and
encourage people to take public transport and leave their cars at home.
Scope of works:
electrification of the Gawler rail line and Dry Creek Railcar Depot;
pedestrian level crossing enhancements;
acquisition of 12 additional three-car electric trains (introduced in stages following completion of the electrification works);
replacement of the signaling system (including Automatic Train Protection provision); and
fencing of the rail corridor for improved safety.
DIT COVID-19 Response
The Department will continue to tailor community engagement opportunities in line with the latest COVID-19 advice from health authorities.
Face-to-face engagement opportunities may be restricted and we will continue to be guided by the advice of health authorities, with the health and safety of our stakeholders always our highest priority.
Engagement with community and industry is crucial and we will facilitate information sessions as much as possible to enable face to face engagement. It is important to assist in managing these events that you register as requested to enable physical distancing as much as possible.
---
Contact the project
Email: dit.gawlerelectrification@sa.gov.au
Phone: 1300 080 834