Anangu Involvement
Anangu Culture Training - Umuwa
Project team members, along with the departments contractors currently working in the APY Lands on the Main Access Road Upgrade Project, participate in an Anangu Culture Training program.
The Department worked closely with APY Executive, Management and Staff to arrange this full day session. Facilitated by Anangu and local traditional owners, and supported by APY Anthropology and The Department staff, the day involved cooking demonstrations, music, history of the APY Lands, Anangu culture and way of life.
The department in partnership with APY will continue to facilitate this training with future contractors and employees.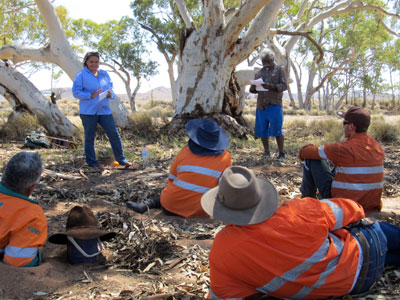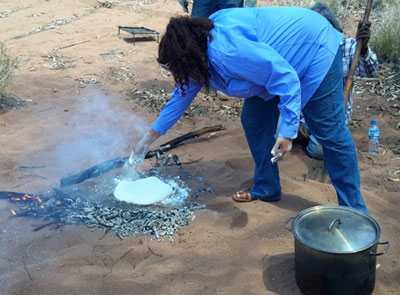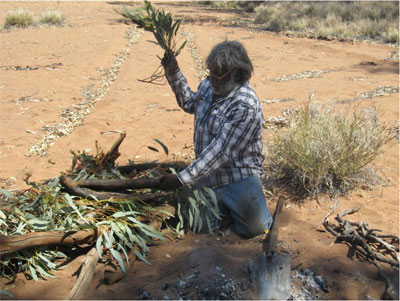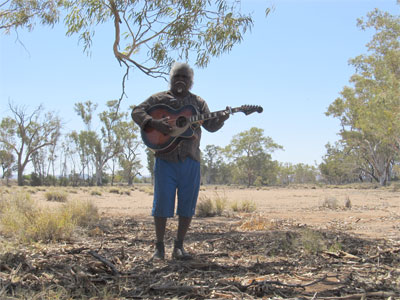 ---
---
Lore and Culture Training
Members of the project team were recently invited by the APY Executive to a session on Lore and Culture.
This session provided the project team with an insight into the history of the APY Lands and the opportunity to ask any questions.
Owen Burton, APY Executive Chairperson, Murray George, Chair of APY Lore and Culture Committee and Leon Colsen, APY Executive member were in attendance representing the APY Lands.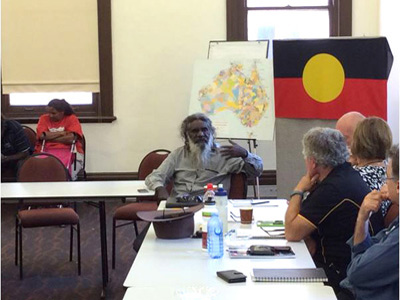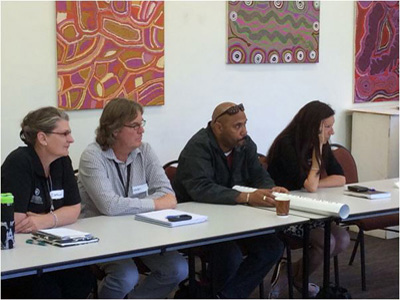 ---
Training opportunities
The APY Lands Main Access Road Upgrade project, in partnership with the APY Executive Board, are developing training in the Lands for local Anangu people. These training programmes are a first step to improving employment opportunities on the Main Access Road Upgrade project as well as other projects that will be delivered in the Lands.
The first programme - Workzone Traffic Management - has recently been completed with 45 local participants receiving their qualifications. Skill Hire facilitated a two-day course that covered two nationally recognised training qualifications - Implement Traffic Management Plan and Control Traffic with a Stop - Slow Bat. These programmes have been delivered in Iwantja, Mimili, Kaltjiti and Pukatja and have been a fantastic success.
The Department is working with Skill Hire to deliver these opportunities through the Remote Jobs and Communities Program (RJCP) on behalf of the Australian Government. The RJCP provides a jobs, participation and community-development service in 60 remote Regions across Australia including the APY Lands. The programme supports Regional people to build their skills and contribute to the strength and sustainability of communities through improved opportunities for employment.
Additional opportunities in other areas are also being discussed with the APY Executive Board that will expand the skill network on the Lands.
A key to the success of the project will be employment of local Anangu.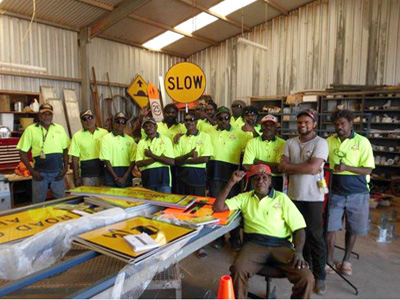 ---
Artwork
The artwork banner that can be seen on the project materials has been taken from a piece of art painted by Pukatja local, Unurupa (Nami) Kulyuru.
Name: Mai Putitja (Bush Foods)
Artist: Unurupa (Nami) Kulyuru
Location: Pukatja, APY Lands
Favourite bush foods of Anangu Pitjantjatjara include maku (witchetty grubs), ngintakaku ngampu – (goanna eggs), bush plum (arnguli), tjala (honey ants), kampurarpa (bush tomatoes), wayanu (quandongs) and ili (bush figs). Bush foods were until comparatively recently the primary sustenance for Anangu Pitjantjatjara. Many bush foods are still gathered regularly almost exclusively by women, thus they feature strongly in women's mark making. Women learn the art of gathering each of the foods from a young age and much inma (ceremony) relates to these practices and the maintenance of supply.
About the Artist
Unurupa Kulyuru is an educator and an artist. Unurupa was born in Pukatja, in the Anangu Pitjantjatjara Yankunytjatjara Lands. She has spent 30 years teaching pre-schoolers and now teaches Pitjantjatjara at the University of South Australia's Summer school. Unurupa works on her arts practice at the Ernabella Arts inc., a community based artists' association located on the Anangu Pitjantjatjara Yankunytjatjara Lands in the north-west of South Australia.
"Ernabella Arts nyangangka minyma pampa munu wati tjilpi, kungkawara munu yangupala tjuta warkarinyi nganampa arts-pangka nganana mukuringkula wangkaringi nganampa warka pulkaringkula kunpuringkula community nganampa wiru titutjura ngaranytjaku."
"Ernabella Arts is a place where we senior women and men and young women and men practice and develop our art, in order to sustain, support and promote our cultural heritage, and to improve the lifestyle of our community's members."
Ernabella is at the eastern end of the Musgrave Ranges in the far north west of South Australia. The people speak Yankunytjatjara, Pitjantjatjara and Ngaanyatjarra from the Western Desert language groups of central Australia. Ernabella or Pukatja, its Yankunytjatjara name, is 440 kilometres/275 miles south west of Alice Springs, and over the border in South Australia. Ernabella Arts Inc. is Australia's oldest Indigenous art centre. It has been operating continuously since 1948.