Opening of the Waterloo Corner Interchange overpass - March 2019
A key milestone for the Northern Connector Project was achieved in late March with the opening of the Waterloo Corner Interchange overpass to traffic, delivering a major road safety boost for the St Kilda area.
The newly opened overpass takes traffic from Waterloo Corner and Port Wakefield Roads over the Northern Connector, providing safer, signalised access to and from St Kilda and surrounding areas. With the opening of the overpass, St Kilda Road was permanently closed to through-traffic from Port Wakefield Road on Friday, 29 March 2019.
A significant amount of local materials were used in the construction of the overpass bridge, employing northern Adelaide residents and companies.
You can view a video of the overpass construction here.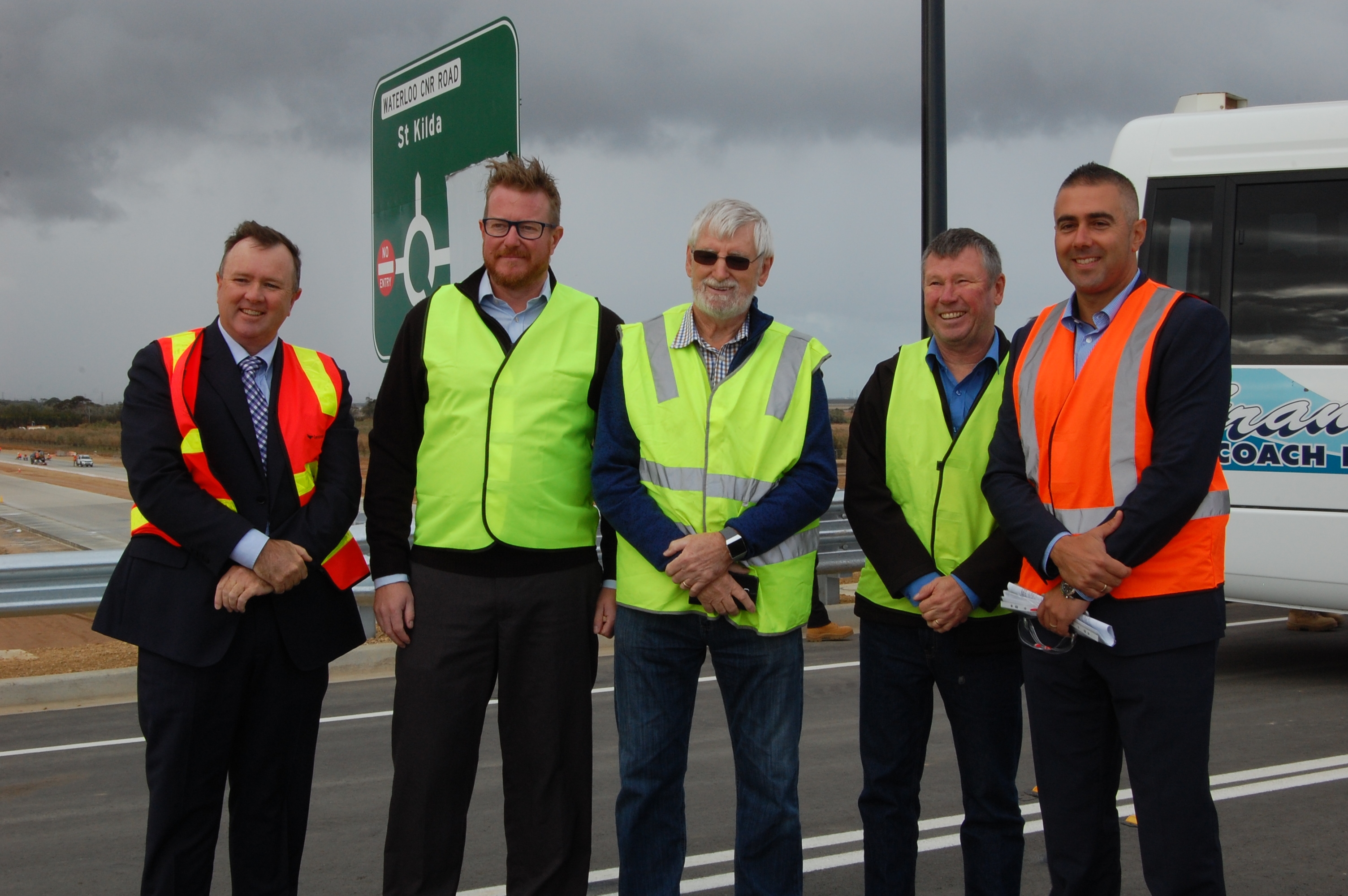 From left, Lendlease Project Director Danny Parkinson, LR&M Chief Executive Michael Jeffrey, LR&M Chairman and founder John Chamberlain, LR&M Managing Director Rob Chamberlain and the Department's Program Lead George Panagopoulos at the opening event.