DPTI Matters - 8 March 2019
A word from the Chief Executive
---
International Women's Day
Today is International Women's Day, which this year takes on an extra significance as we celebrate the 125th anniversary of women's suffrage.
DPTI is marking these important events by honouring the women from this department who forged a career path for others to follow.
An interactive timeline has been released, tracking the path from DPTI's first known female employee to the current executive management team, which is a balanced 50/50 gender split. The timeline highlights ground-breaking female appointments across the years.
You can view the interactive timeline here.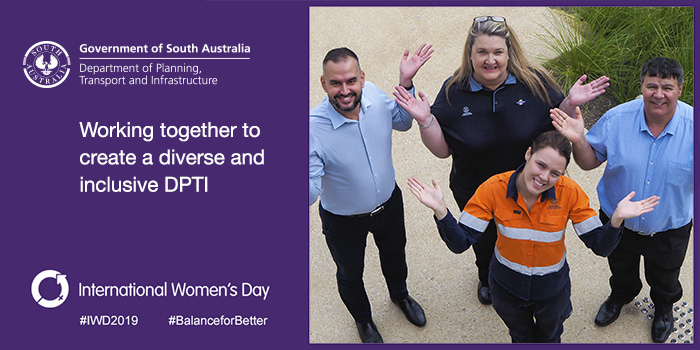 ---
Camera website
DPTI is proud today to launch a new website to help the community better understand speed and red-light cameras and their proven role in encouraging safer driving.
The site already offers a raft of interesting information, and it is anticipated it will grow over time with more news, facts and information.
An incredible amount of work from our web, communications and road safety teams went into getting this website live and looking so good. Well done to all.
Check out the speed cameras website here.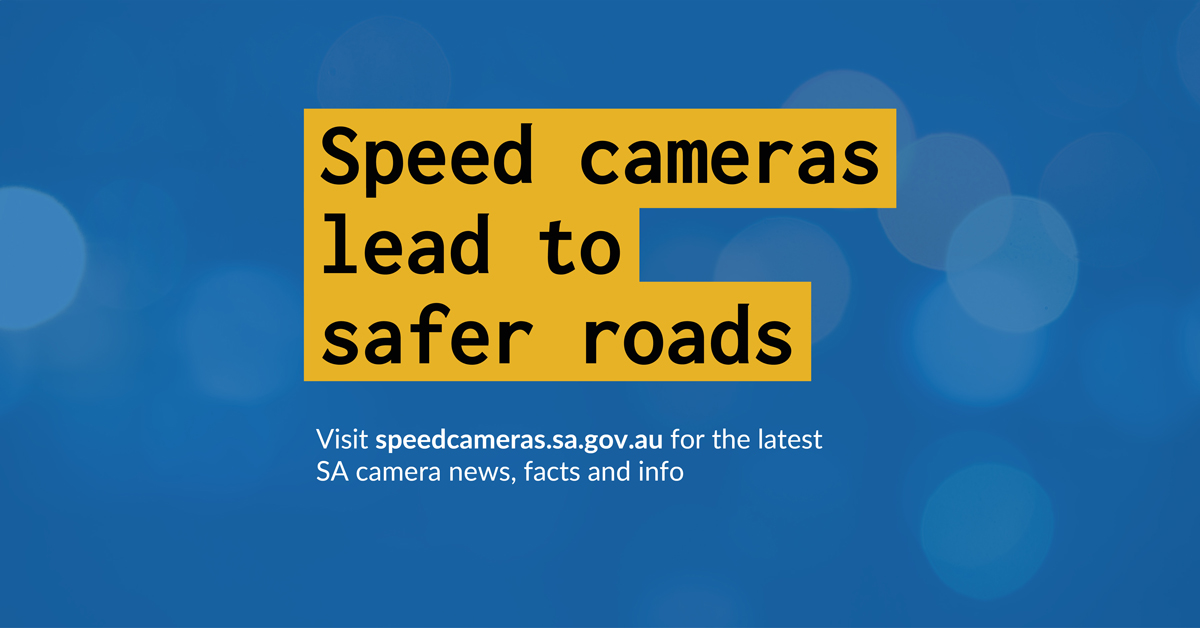 ---
Sharing the spoils
It was great to see staff working on the Regional Bridges Upgrade Program come up with a creative solution when they discovered old bluestone kerb while working on excavation at Lyndoch Bridge.
The rocks were offered to the local Barossa Council, which is now looking to use them to repair or replace existing heritage kerbing at other areas.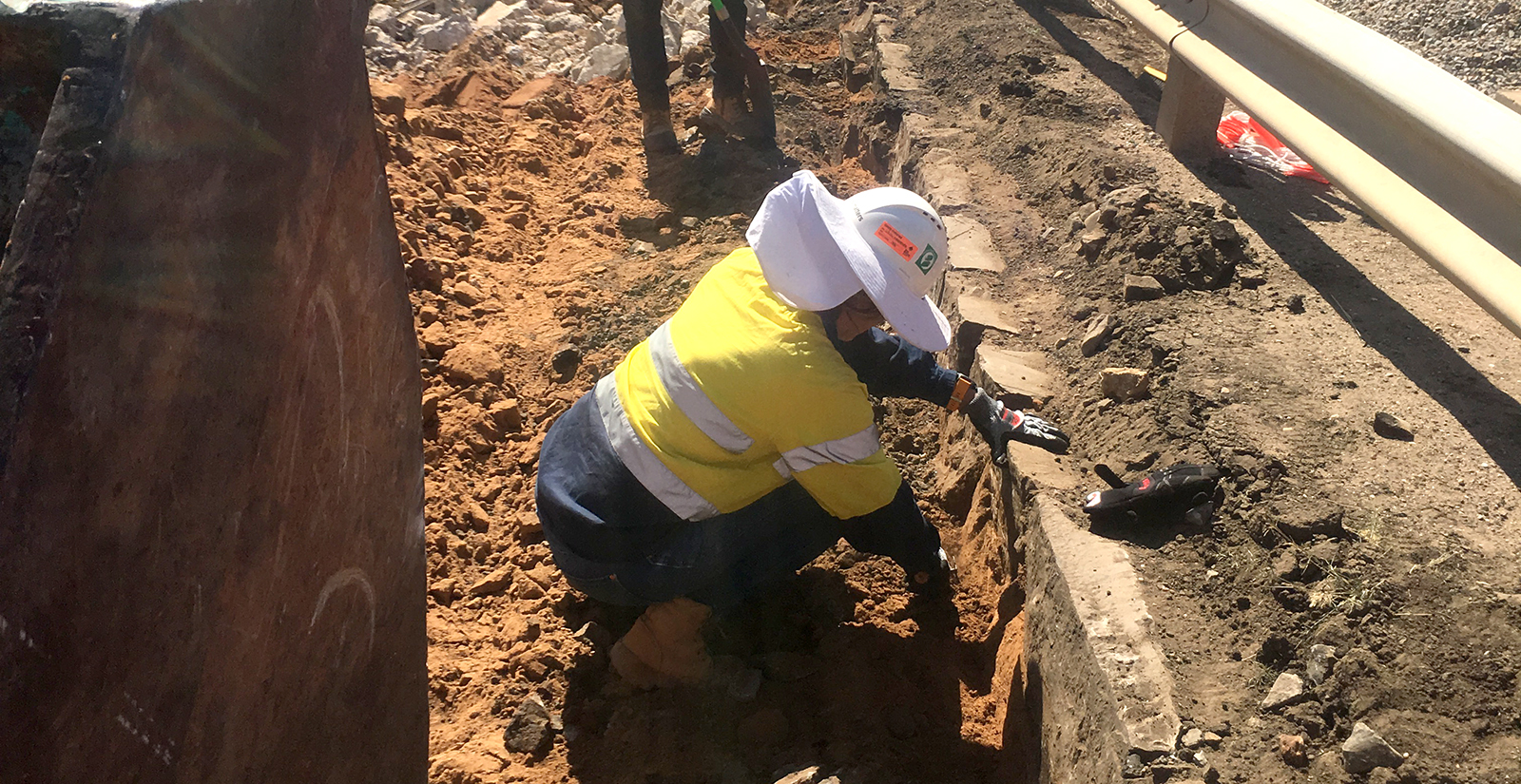 Some of the bluestone kerb discovered at Lyndoch.
---
Missing link
Last week's DPTI Matters had a technical glitch with the link in the item about our Building Projects team taking part in the World's Greatest Shave this month. You can contribute to the team's fundraising efforts here.
---
Weekend patrols
With great boating weather forecast for the long weekend, DPTI Marine Safety patrols will be in full operation on the Yorke Peninsula and other areas of the state in the coming days.
This year they will pay special attention to carriage of flares, correct use of navigation lights, and the wearing of lifejackets.
Well done to those involved in helping to keep the boating community safe.
If you're planning on taking the boat out this weekend, make sure all of your safety equipment is as it should be, and enjoy your time on the water.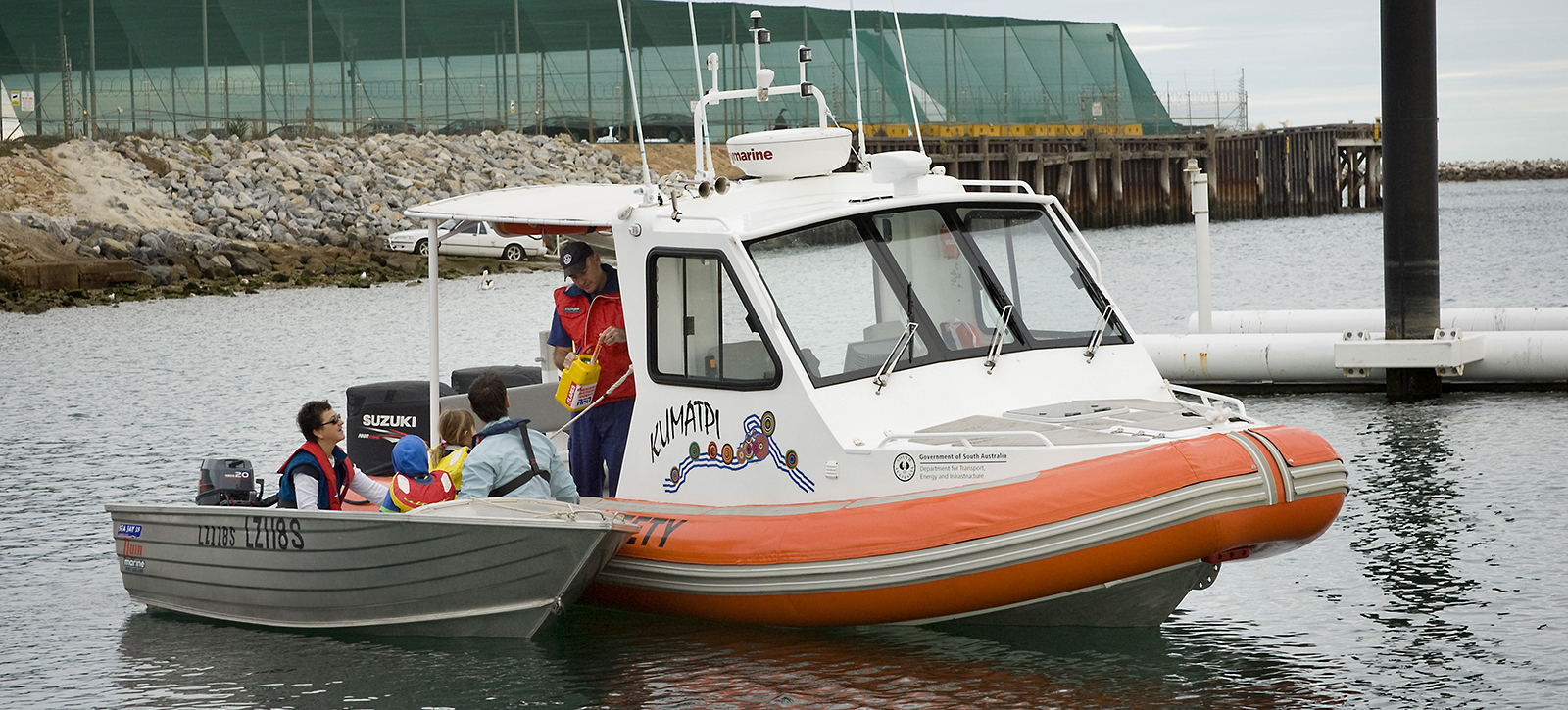 Marine Safety officers will be out to protect the boating community this weekend.
---
Lowered motorway takes shape
An exciting milestone has just been reached on the Darlington Upgrade Project with the first layer of asphalt placed on the lowered motorway.
Another 35,000 tonnes will be placed over the next five weeks to prepare for an upcoming major traffic switch.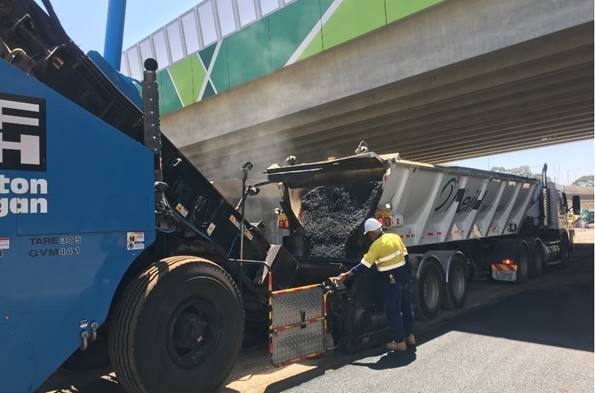 Asphalt is laid on the lowered motorway.
---
True MATES
The Northern Connector Project is now an official MATES in Construction accredited site.
MIC operates to reduce the high level of suicide among Australian construction workers, providing an integrated program of training and support. The Northern Connector Project Team has been working with MIC closely to deliver a number of these programs, to create a support network on site for the workforce of almost 600 employees.
This is a scheme of great importance to DPTI and its project partner Lendlease, and we thank all of those who have put in the time and dedication to bring about this accreditation.

Northern Connector project team members accepting MATES in Construction accreditation recently.
---
Counting the cost
DPTI's Central Administration team is continuing to work hard to deliver savings and sustainability across the department.
When booking hotel accommodation for staff, travel arrangers now use hotels that provide a discount for SA Government agencies which is 10% to 15% less than the standard price, and the centralisation of stationery and office supplies in April 2018 has also resulted in cost savings. Contracted stationery products with better pricing has led to further cuts to costs.
Some of these savings come from individually small changes but they add up to a substantial benefit when multiplied. Thanks to the team for helping to deliver even greater value for money to the people of our state.
---
Clean sweep
Last week our Regional Bridges teams participated in a Business Clean Up day as part of Clean Up Australia Day, by picking up litter at some of our Regional Bridges Project sites, including Inverbrackie, Lyndoch and Rocky River.
Well done to those who did their part to help the environment and provide safer and more pleasant community spaces.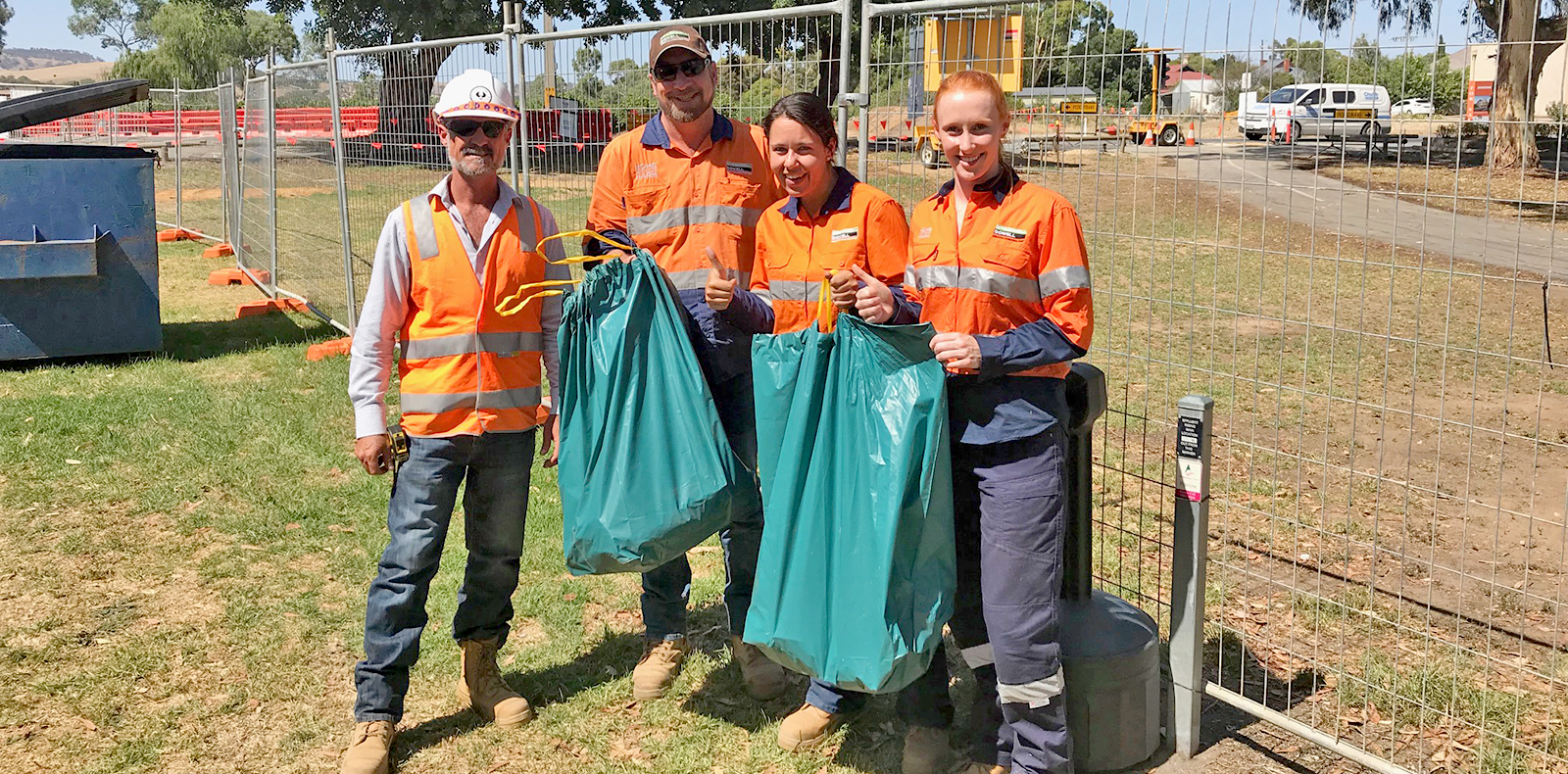 Some of the team who helped in the clean-up.
---
Highway consultation
The federal Department of Infrastructure, Regional Development and Cities has engaged an advisory firm to work in partnership with the Australian, NSW, Victorian and SA governments to deliver a Corridor Strategy for the Princes Highway.
The strategy will develop an evidence base to underpin a "whole-of-corridor" perspective of the current and future role of the Princes Highway, including economic, social and environmental factors.
Engagement with industry and key stakeholders started in December 2018 and an Issues Paper is now available. Written submissions on the issues paper will be accepted until 12 April 2019 at community.input@ghd.com
---
Friday Flashback
If you're heading away with you caravan this long weekend, Friday Flashback is proud to present Australia's first caravan, which helped bring you to where you are today. The van was built by M. Kaesler at Nuriootpa in 1929.