Testimonials - Overseas Candidates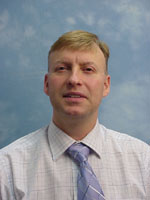 John Calder
Project Manager, Infrastructure Delivery, Transport Services Division
(Overseas recruit and Civil Engineer)
I graduated from Warwick University, England, UK, with a Bachelor of Science Honours Degree in Civil Engineering in 1989. I initially joined the Waterman Partnership, a firm full of consulting civil and structural engineers based in London, as a Graduate Engineer under an Institution of Civil Engineers training agreement.
I spent three challenging but rewarding years, both in the design office and on-site working on a wide range of civil engineering projects in the south-east of England. I then moved into the UK local government sector where I spent a further fifteen years in various positions including; Transport Planner, Project Manager, Strategy Manager, Area Highway Manager and Head of Public Realm for Hertfordshire, Essex and Kent County Councils, three of the major local authorities in the south-east bordering London. I am also a qualified Chartered Civil Engineer and Chartered Transport Planner.
I am married to Carole and we have a 4 year old son named Paisley. After nearly 40 years living in the UK, we decided to look for an opportunity to move and live abroad. I subsequently applied for a job with the department. There were a number of reasons for choosing the department including my desire to remain in the government sector, the range of job opportunities on offer, working conditions and family friendly policies. We were also tempted by the benefits that Adelaide has to offer including climate, beaches, cost of living, schooling and the greater opportunities for an outdoor life! We immigrated to Adelaide in March 2007 and have settled in Stirling in Adelaide Hills.
The department has been very helpful and accommodating throughout the job appointment, visa application, immigration and settlement process. Starting a new life in a new country with your family is very challenging and the department has been extremely supportive throughout. Having initially worked as a Planning Manager in Planning and Design, I am now working as a Project Manager in Infrastructure Delivery. The people are friendly and the work is challenging but enjoyable. I particularly like being involved in the various stages of projects through feasibility, design and construction. I am looking forward to settling long-term in Adelaide, staying with the department and seeking further career advancement opportunities in the future.
---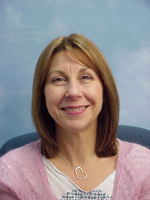 Mandy Thomas
Project Manager - Infrastructure Delivery Section, Transport Services Division
(Oversees recruit and Civil Engineer)
I studied for an honours degree in Civil Engineering at Cardiff University in the UK and have over 18 years experience in the delivery of major transport projects, gained both in the private and South Australian Public Sectors. My particular interest lies in the design of highway structures and I became a chartered member of the Institution of Structural Engineers in 1997. I am also a chartered civil engineer. My last position in the UK was working for the Welsh Government as a project manager, responsible for the appraisal and delivery of highway schemes.
I had visited South Australia on several occasions over the years and enjoyed the sunshine and relaxed life-style. In 2006 we decided, as a family, to make a permanent move to Adelaide, and I was pleased to see the South Australian Public Sector represented at a migrant employment fair in London. Having worked for the government in the UK, I was keen to further my experience in the South Australian Public Sector and to find out more about transport provision in Australia. After a long distance appointment procedure, I joined the department, as a project manager, in December 2006.
My current role involves a wide range of tasks, including financial control, liaison with technical experts, meeting with land owners and reporting to Cabinet. I am always doing something new and sharing my time between the office and site work. I enjoy my role as a project manager because it provides a large amount of responsibility, constant challenges and each day varies from the last.
At present, I am gaining an understanding of the Australian construction industry and furthering my experience in project management. I would, however, eventually like to become more involved in the strategic planning of transport infrastructure.
---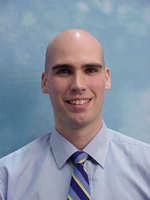 Nick Avery
Graduate Engineer, Planning and Design, Transport Services Division
(Overseas recruit)
Click to view video Testimonial - Windows Media Video 4.7 Mb
Transcript
I came from the UK. I was working as a Traffic Engineer for four and a half years before I came out to Australia to work for DPTI. I did an original degree in Industrial Product Design, which is engineering related but not related in terms of the discipline I am working in now. Whilst working as a Traffic Engineer in the UK, I did a Masters in Transport Engineering and Planning. Then I decided to, four and a half years into my career, to make a move, career change, a sort of lifestyle change, and looked at my options. So here I am now, enjoying myself, enjoying my work, enjoying my life. Yep, big transition, but it was well worth the move. Well, I've worked on three projects over the past six months since I've been with DPTI, working on freight assessment projects throughout the whole of South Australia, which is good. The other two projects that I've worked on have been more design related in terms of highway design. And more recently the latest project I'm working on is a large roundabout design out in the Barossa Valley.
What I like most about my job is knowing that eventually what I'm designing, whether it be at concept stages or whether it's at detail stages, that hopefully it has the intention to actually be built out on the street. You feel a sort of attachment to the work you're doing and you know it's going to be put out there and it's going to be adding to South Australia's infrastructure. And really sort of, you feel like you're making a difference, and whether it be in terms of road safety improvement or efficiencies, or just improving the efficiencies of South Australia. It's quite good knowing you're doing something like that.
---