Testimonials - Graduates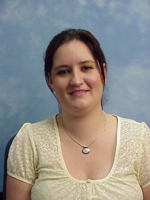 Amie Horner
Senior Consultant, Community Engagement
(Journalist graduate)
I moved to Adelaide to commence a Journalism Degree and Diploma in Language and Culture Studies after completing my secondary education at Port Augusta High School. I also worked part-time in the retail industry to support my tertiary education.
After gaining my degree, I joined DPTI as a Graduate Officer in Community Engagement, working with the Port River Expressway and Le Fevre Peninsula Transport Corridor project teams. I was attracted to the flexibility of the department and the training it provided graduates.
The Graduate Development Program increased my understanding of government and was an excellent opportunity to network with fellow graduates across the South Australian Public Sector. I was very impressed with the level of support and development during my time as a graduate.
I am now the Senior Consultant, Community Engagement, for the Port River Expressway and LeFevre Peninsula Transport Corridor projects. I have gained valuable experience working on the Port River Expressway project and maintained strong networks with the contractor, key stakeholders and the project team. I am definitely where I want to be at the moment! I love the position that I currently hold - it is challenging, exciting and rewarding.
---

Andrew Bosco
A/Regional Manager, Mid North Region
(Civil Engineer graduate)
I left school at the end of Year 11, aged 15, and spent the next 11 years working in various jobs as a welder, carpenter, plant operator, labourer, and drillers offsider (seismic and water).
I wanted to be an engineer and went on to complete Year 12 and the necessary prerequisites to begin my Civil Engineering degree.
During and after my studies, I worked at Built Environs on a $150m project. Although the work was exciting, I had to work long hours and it was common to work 6 days a week. A couple of my friends were working in DPTI and told me about their decent pay and excellent working conditions. I wanted what they had and decided to apply for a position.
I won a temporary position with the department as a construction engineer in Port Augusta. The work was great, the people I worked with were experienced and helpful. I also had flexi-time to compensate for the additional hours in work.
The department has supported me professionally through various technical courses and seminars. Through attending on-going development programs, I was able to better understand how government works. Since then, I have taken on various jobs in the department by building on my previous experiences. My current role involves managing 40 employees in the Mid North Region.
I strongly encourage new civil engineering graduates to consider building their careers in DPTI. It has provided me with valuable experiences, training and challenges while allowing me to maintain my lifestyle.
---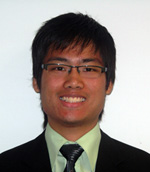 Bernard Ho
Engineer, Projects and Infrastructure Division
(Civil Engineer Graduate)
When nearing completion of my Bachelor of Engineering (Civil and Environmental), I received a department job advertisement via our School of Civil and Environmental. I applied for the position and was lucky enough to be interviewed and offered a position four months prior to the completion of my degree.
I am placed in an area responsible for major projects. My first job was with the LeFevre Peninsula Transport Corridor Project team and involved using high level communication and interpersonal skills. This has helped to build my confidence in giving clear instructions to contractors, and communicating with colleagues and clients. My current job involves the Northern Expressway Project.
I love my working environment as everyone is friendly, positive and willing to teach others and this has helped me to settle in quickly. My three year graduate program includes rotational placements, mentor support, and training. I am on an accredited training course, learning about working in government, managing myself, working in teams, ethics, and communication. The department also supports individual skills needs. For example in project management and modern writing skill courses. I am planning to get my Chartered Professional Engineer (CPEng) within three to five years, and am also planning to do my postgraduate studies (Master of Project Management or Master of Business Administration) in the near future in order to apply my knowledge to the department.
I love my job because of the office work and site supervision mix. However, the rotational placements will give me an opportunity to gain diverse experience (technical and management). Ultimately, I wish to come back to my current area at the end of my rotational placements to apply my gained diverse experiences and knowledge from my postgraduate study. Please wish me LUCK!
---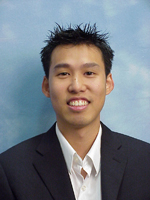 Bonaventure Tan
Civil Engineer, Policy and Planning Division
(Civil Engineer Graduate)
During the completion of my Civil Engineering studies at the University of South Australia I was introduced to the Graduate Development Program offered by the department. I realised the exciting possibilities that the program offered to develop my professional skills, as a new graduate engineer, while working in a challenging and diverse environment.
My first appointment was at the department's Crystal Brook regional office. My responsibilities included the development of a Blackspot Program, Speed Zonings investigation, Development Applications & Land Division assessment and Asset and Traffic Planning analysis. I was fortunate to be able to work along side professional peers and be part of a highly skilled team.
Speaking from first hand experience, the Graduate Development Program clearly demonstrates the commitment of the department to foster graduate engineers through formal training, mentor schemes and practical field work.
Graduate rotations provide unique opportunities to gain experience across the various divisions/sections across metropolitan and rural locations. Taking advantage of this rotational scheme has enabled me to focus my career path while gaining skills in a wide variety of duties and tasks.
I have enjoyed my eighteen months working as a Graduate Engineer within the department and look forward to the next rotational appointment. I encourage graduates to apply directly to the department's Professional Recruitment Officer.
---

Jessica Wilkins
Policy Development Project Officer, Strategic Services, Building Management
(Architect graduate)
I completed a Bachelor of Design Studies in 1997 and a Bachelor of Architecture in 2000 from the University of Adelaide. I then worked as a CAD draftsperson, architectural model-maker and video store attendant before joining the department.
During my years at university, I became interested in environmental and sustainable design, in particular, as it relates to the built form. I realised that by working in government I could be involved in the influence of policy. I applied to be on the Graduate Development Program and was fortunate to attain the position of Environmental Project Officer within the Building Management division in the department.
The best thing about my work is that it changes with each new project, some of which are long-term. For example, I was involved in the development of South Australia's Greenhouse Strategy for the building sector. Some are more short-term projects relating to various aspects, practices, and built form life cycle processes.
Throughout my time in the department, I've been supported in the continuation of my education; I've been to training courses, attended various seminars and was encouraged to become a Green Star Accredited Professional, which I managed to do in April this year. I like the continual learning element that this work involves.
---

Jillian Hood
Asphalt Engineer, Pavements and Structures, Transport Services Division
(Civil Engineer Graduate and past Sylvia Birdseye Scholarship holder)
My qualifications are in Civil Engineering (Civil and Water) and Applied Science (Biodiversity, Conservation and Park Management) with first class honours from the University of South Australia.
I was awarded the DPTI Sylvia Birdseye Scholarship when I started university. The scholarship provided vacation work every year in addition to employment opportunities at the completion of my degree. I was also able to undertake part-time work during the final year of my course and transition into the graduate rotation program immediately on completing my degree. Employees in the department have been really friendly and helpful. Many of my colleagues even offered assistance with my studies throughout my degree.
I was recently awarded a permanent position in the Pavements and Structures Section after being on the rotation program for six months. I currently work in a technical area of DPTI and enjoy the satisfaction I get from testing and doing very hands on practical work. I conduct inspections on site and liaise with contractors, while also being able to do some meaningful research work.
I'm hoping to start my PhD in July and although I'm not completely sure where I'll end up, I'm positive that I will enjoy the journey there, and get many worthwhile experiences to add to my portfolio.
---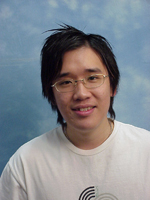 Julian Yii
Civil Engineer Graduate, Transport Services Division
(Civil Engineer graduate)
I'm Malaysian Chinese and came to South Australia three years ago to finish my degree in Civil Engineering. I worked for one year as a site engineer in Malaysia before coming to South Australia.
Hearing about the increasingly strong economy in Australia and the market demand for civil engineers, I made up my mind to work in South Australia after I graduated and DPTI seemed to be the best choice after considering several factors and hearing feedback from friends working in the department. I chose DPTI as my first stepping stone into the workforce because it offers a range of training to graduates, depending on their needs and related field. It also gives graduates the choice of working in different sections on yearly rotations for three years. This not only provides me with the opportunity to acquire experiences from each section, but also lets me find the position that suits me best before I settle down permanently.
I currently work as a project engineer in Transport Service Division in DPTI, and I am responsible for helping to deliver major infrastructure related projects.
I get much satisfaction out of my work and I like the people I work with. Each major project is assigned to a team to make sure it is delivered on time, within expected cost and quality. The team comprises a Project Manager, Project Officer and Project Engineer. My Project Manager mentors me, providing me with invaluable skills and advice so that I can perform my duties efficiently as an engineer.
Working on big projects has given me the opportunity to learn more about project management, and improve my personal skills. All in all, my future here seems to be bright, I like my work and can see myself improving in this field. I intend to work my way up from this position in the near future.
---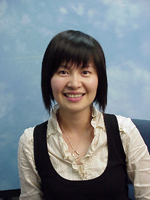 Kathy Lo
Architect, Project Services, Building Management
(Architect graduate)
A month after completing a Bachelor of Architecture from the University of Adelaide, I started working part time in a construction company as a draftsman, and applied for a Masters degree in Urban and Regional Planning.
I wanted to work part-time and complete my degree before finding a stable, full-time job in the public or private sector. However, a month later I was given a chance to interview for a Graduate Architect position in the department. I did not know much about the department at the time but was overjoyed to discover what it had to offer. I would gain the practical experience I need to register as an Architect. I had to think seriously about the direction that I wanted to take - continue my studies or take up the full-time job. I did not want to give up this fantastic opportunity to work here in my field.
I have not looked back. I have been in my position now for more than a year and I am very grateful for the range of training and personal development opportunities. I have built background knowledge on the South Australian Public Sector and networked with other graduates entering the workforce for the first time. This has been a great support to me.
I love the responsibility and trust given to me in my job. With the guidance of a mentor or coach, I feel I am given many opportunities to be in the front line on projects. I've worked in the department for over a year, and have been exposed to a wide range of projects, ranging from project risk management for heritage conservation to an architectural role on design projects. I am now working on a preschool project and the prospect of my designs on paper being constructed and transformed to life gives me a great level of satisfaction. Did I also mention remuneration for graduates is excellent?
Plans for my future have changed a little since graduation. Now my main goal is to obtain my Architect's registration. I plan to continue working here to gain further experience and in a few years' time, after obtaining registration, I would like the possibility of taking a year off to travel the world and work in a different country or state (another advantage of working in the department!).
---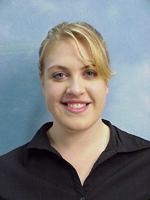 Melissa Hamann
Site Engineer, Port River Expressway, Transport Services Division
(Civil Engineer graduate)
This is my second year with DPTI after completing a degree in Civil and Structural Engineering. During my studies I applied for an Indigenous Cadetship which I had heard about through my father, who was one of the stolen generation. The department offered me an Indigenous scholarship which meant that each year I would do eight weeks work experience with the department over my summer vacation period, and at the end of my degree I would be offered a graduate position.
While studying I had a mentor from within the department and she assisted me with any of my questions about the department. This experience was beneficial because when starting full-time with the department I already knew about its structure and some of the people working here. This helped smooth my transition from university to work.
I graduated with honours and then started working full-time with the department as a member of the department's Graduate Development Program. I am currently on my second placement rotation within DPTI. Last year I was managing a Rural Construction Gang and this year I am in Projects section working on larger projects that are in their early planning stages. I am also assisting my manager with the Bakewell underpass project and the Tramline extension.
I enjoy working for the department because there are so many sections with a variety of available engineering jobs. Also by being in the Graduate Development Program I have the opportunity to experience a number of sections across the department which gives me a broad range of skills. The department is also a good place to work as there are many exciting projects that I will take a part in.
---
Nina Hydbom
Project Engineer, Infrastructure Delivery, Transport Services Division
(Civil Engineer Graduate)
Click to view video Testimonial
Transcript
I came to Australia about four years ago from Sweden and I did my engineering degree here. I applied for a job with the department after a friend of mine was telling me about her work experience she'd done with the department and the type of projects she'd got to work on and I found it interesting, so I applied for a job. I was recruited as a graduate engineer as part of the DPTI intake of graduates they do every year. I went on the website and just filled in a form and got offered an interview and got a job. Since I started I've been working mainly on the level crossing enhancement program which involves upgrading level crossings around South Australia, mainly to try and strop queuing across the rail levels and upgrading just simple things like signs and line markings. And there's also another project that's been sort of incorporated on the side into this which is the Glenelg to Adelaide bike path, and as part of that we're building pedestrian crossings along the tramlines. Where I want to be in the future, I'm not quite sure at the moment, but I'm hoping that as part of this rotation and my future rotations, I'll have more of an idea what I want to do.
---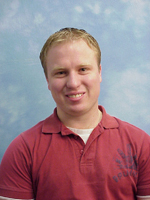 Paul Bates
Acting Senior Accountant, Corporate Services Division
(Cadet; Accounting Graduate)
Click to view video Testimonial
Transcript
My background so far has been that I completed Year 12 at Sacred Heart College and then straight after that I went and did my undergraduate degree at University of Adelaide in Commerce, majoring in Accounting. During that time I found out about the Cadetship at the department. So I did that, after my first year. That sort of helped me through university, a lot. It really benefited me, it has given me a bit of financial stability during university and it's also given me that experience during the Christmas holidays. Which has really, really helped me when I started doing my actual post graduate work with the department. I wanted to work for the department because it really gave me an experience and a platform to be able to further myself within the government sector and also within the accounting profession. I thought that would give me the best diversity in roles and experience.
The main work that I do at the moment is with Budget Management Process, ensuring we keep towards our budget goals and keep within the section???s, which is Transport Services, budget strategy. Probably within the next five years is probably starting my CPA really and then maybe going overseas, using the experience that I've gained within the department and then taking that with me and working overseas.
---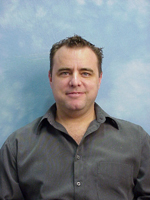 Paul Herzich
Landscape Architect, Transport Services Division
(Landscape Architect from Private Sector)
Click to view video Testimonial
I came from Port Pirie, moved down here when I was about sixteen, started landscaping for Pioneer Homes, Fairmont Homes, etc. I've been in the game for about fifteen years before I went to university and did a degree in Design Studies, and then a degree in Landscape Architecture. Then I started to work for Taylor Cullity Lethlean, the landscape architects here. I just did North Terrace and then I started here at the department to expand on my landscape architecture career in Contract Management. This place provided a perfect opportunity to get into that area. It's a good place to sort of push the boundaries of landscape architecture a bit more and actually push the actual design approach. Some rural projects that have come up are rest areas. The main aim or objective there is to reduce the number of vehicle related crashes on rural highways. So, to encourage people to have a break from the road we've included some art work and this particular one I've started with is the Bindjali Rest Area which is in between Keith and Bordertown. So we've put in some art works to encouraged people to have a break from the road and some interpretations to give people a sense of place. I'm an advocate for Aboriginal heritage issues within the department, being my background, I am a descendent of the Ramindjeri/Kaurna people. That's local people around here. Plans for the future are to stay at the Department of Planning, Transport and Infrastructure. They're a great organization to work for, they're very family orientated, which I've started a young family recently and it's a great working environment.
---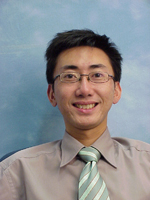 Peter Tan
A/Senior Consultant, Engineering, Safety and Regulation Division
(Civil Engineering Graduate)
Click to view video Testimonial
Transcript
Well my background is in Civil Engineering and I've completed a degree at the University of Adelaide in 2002. One of the main reasons for working in the department is because the department has a lot of opportunities to allow me to grow professionally as an engineer. At the same time it also has a group rotation program in place which ensures young engineers like me have the opportunities to try different functions and disciplines of engineering within the whole department. I started off by doing Traffic Investigation stuff, learning about the road network and slowly I got the opportunity to act at a higher level when someone took leave. What I enjoy most about working in the department is the flexibility that the department imposes on its staff. Obviously there are benefits like the flexitime. There are also flexible working arrangements in the department as well. But the most important aspects of working in this department is obviously the importance and how the department actually values training in its staff. The department actually spends effort and money in training a young engineer like me so I can grow professionally and personally at a professional level. In five or ten years time I hope to be a good manager looking after a particular function within the department.
---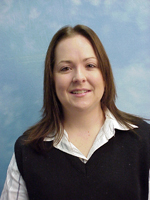 Tracie Hanson
A/Operations Unit Manager, Mid North Region
(Civil Engineer graduate and past Sylvia Birdseye scholarship holder)
My interest in maths, science and the outdoors led me to study Civil Engineering in university. I was fortunate to be awarded a Sylvia Birdseye Scholarship by the department which aims at encouraging more women in engineering.
I commenced working in the department on their graduate rotation program after graduation from university. I spent five years rotating through three diverse sections and was exposed to traffic engineering, project management, contract management and construction fields. My learnings were constant and there were challenges around every corner. Just the job I wanted - stimulating, diverse, flexible and being given accountability for individual projects!
The department also granted me 12 months leave to work in the private sector - on the Westlink M7 - a $1.5 billion motorway in Western Sydney.
When I returned to the department, I found it was more flexible than the private sector and I was given developmental opportunities, job rotation and job satisfaction. I held various roles including construction engineer, project manager and currently acting Unit Manager in Crystal Brook Operations Unit.
I am currently working towards an Advanced Diploma in Government Management. Being in one role for many years does not work for me. Varied work and roles have kept me interested, focussed, motivated and challenged. The future looks bright with many great project and management opportunities - it is sure to be exciting and fulfilling.