Testimonials - Aboriginal and TSI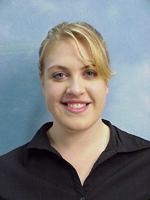 Melissa Hamann
Site Engineer, Port River Expressway, Transport Services Division
(Civil Engineer graduate)
This is my second year with the Department after completing a degree in Civil and Structural Engineering. During my studies I applied for an Indigenous Cadetship which I had heard about through my father, who was one of the stolen generation. The department offered me an Indigenous scholarship which meant that each year I would do eight weeks work experience with the department over my summer vacation period, and at the end of my degree I would be offered a graduate position.
While studying I had a mentor from within the department and she assisted me with any of my questions about the department. This experience was beneficial because when starting full-time with the department I already knew about its structure and some of the people working here. This helped smooth my transition from university to work.
I graduated with honours and then started working full-time with the department as a member of the department's Graduate Development Program. I am currently on my second placement rotation within the Department. Last year I was managing a Rural Construction Gang and this year I am in Projects section working on larger projects that are in their early planning stages. I am also assisting my manager with the Bakewell underpass project and the Tramline extension.
I enjoy working for the department because there are so many sections with a variety of available engineering jobs. Also by being in the Graduate Development Program I have the opportunity to experience a number of sections across the department which gives me a broad range of skills. The department is also a good place to work as there are many exciting projects that I will take a part in.
---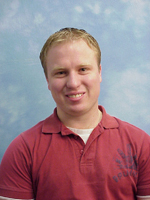 Paul Bates
Acting Senior Accountant, Corporate Services Division
(Cadet; Accounting Graduate)
Click to view video Testimonial
Transcript - My background so far has been that I completed Year 12 at Sacred Heart College and then straight after that I went and did my undergraduate degree at University of Adelaide in Commerce, majoring in Accounting. During that time I found out about the Cadetship at the department. So I did that, after my first year. That sort of helped me through university, a lot. It really benefited me, it has given me a bit of financial stability during university and it's also given me that experience during the Christmas holidays. Which has really, really helped me when I started doing my actual post graduate work with the department. I wanted to work for the department because it really gave me an experience and a platform to be able to further myself within the government sector and also within the accounting profession. I thought that would give me the best diversity in roles and experience.
The main work that I do at the moment is with Budget Management Process, ensuring we keep towards our budget goals and keep within the sections, which is Transport Services, budget strategy. Probably within the next five years is probably starting my CPA really and then maybe going overseas, using the experience that I've gained within the department and then taking that with me and working overseas.
---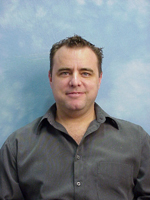 Paul Herzich
Landscape Architect, Transport Services Division
(Landscape Architect from Private Sector)
Click to view video Testimonial
Transcript - I came from Port Pirie, moved down here when I was about sixteen, started landscaping for Pioneer Homes, Fairmont Homes, etc. I've been in the game for about fifteen years before I went to university and did a degree in Design Studies, and then a degree in Landscape Architecture. Then I started to work for Taylor Cullity Lethlean, the landscape architects here. I just did North Terrace and then I started here at the department to expand on my landscape architecture career in Contract Management. This place provided a perfect opportunity to get into that area. It's a good place to sort of push the boundaries of landscape architecture a bit more and actually push the actual design approach. Some rural projects that have come up are rest areas. The main aim or objective there is to reduce the number of vehicle related crashes on rural highways. So, to encourage people to have a break from the road we've included some art work and this particular one I've started with is the Bindjali rest area which is in between Keith and Bordertown. So we've put in some art works to encouraged people to have a break from the road and some interpretations to give people a sense of place. I'm an advocate for Aboriginal heritage issues within the department, being my background, I am a descendent of the Ramindjeri/Kaurna people. That's local people around here. Plans for the future are to stay at the Department of Planning, Transport and Infrastructure. They're a great organization to work for, they're very family orientated, which I've started a young family recently and it's a great working environment.
---